Uncharted is a decade old, so here are some freebies
Drake a look at me now.
Yesterday, 19th November, marked the 10th anniversary of Uncharted - and with it the birth of PlayStation's biggest of big budget franchises.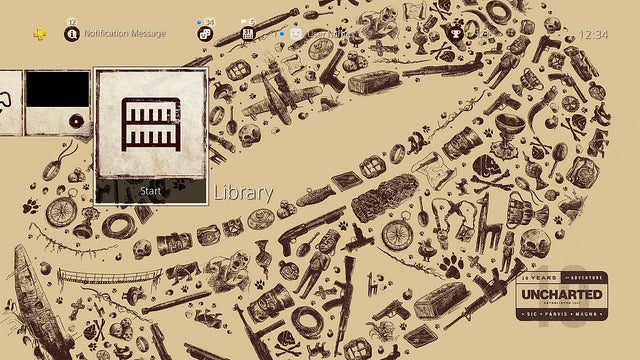 To celebrate, Sony is giving away a bunch of freebies for you to pick up over the next 48 hours.
There's a free PS4 theme and profile avatar available without charge until 5pm tomorrow (Tuesday 21st). Other Uncharted themes and avatars will also be made free until then.
In Uncharted 4, meanwhile, there's an Uncharted 10th Anniversary character skin bundle for use in the game's multiplayer mode. Log on from now until 19th December and you can claim the pack (it contains classic looks for Nate, Elena and Sully).
Oh, and if you want to buy Uncharted 4 Points/Relics, they're half price until the 19th.
Lastly, if you want to stay up late on Sunday, 10th December, a retrospective panel from the PlayStation Experience event will take place in "a life-sized recreation of Nate's attic". That's at 1am UK time.
10 years! No wonder Nate's retired. Estimates place the number of folk he's offed over four games a good way over 2000.
Earlier this year I spoke with Naughty Dog creative director and writer Shaun Escayg about the future of Uncharted without Nathan Drake - and it sounded like there were plenty of adventures left to go.