UK Charts: Pandora Tomorrow No.1 again
Three weeks at the top for Sam Fisher.
Splinter Cell: Pandora Tomorrow held on for its third straight week at the top of the UK games chart this week, holding off Sonic Heroes and James Bond 007: Everything Or Nothing to score an Easter No.1 for Ubisoft.
In a relatively barren week for new releases, only Acclaim's World Championship Rugby proved a significant draw for the punters, with the multi-format title making an impressive debut at No.5 (No.2 Xbox, No.5 PS2) - and a significant boost for the troubled publisher. In what is fast turning into a sports-dominated Top 10, no fewer than three football-related titles made an appearance: LMA Manager 2004 at No.6, FIFA 2004 at No.7 and This Is Football 2004 at No.8.
Kid friendly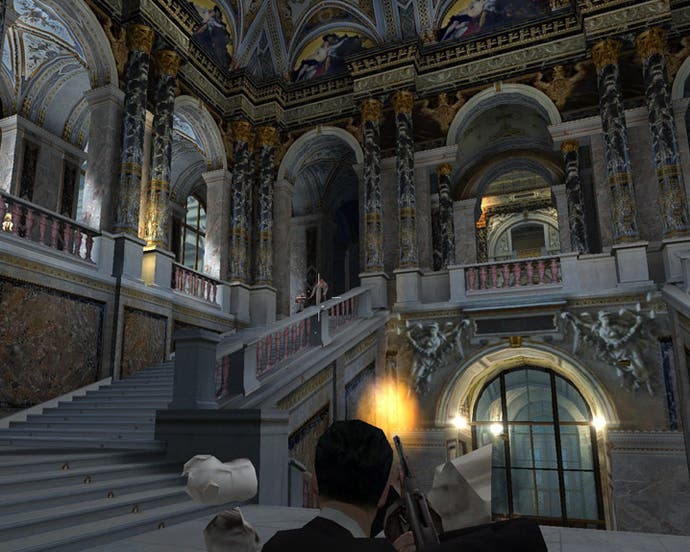 In terms of other new releases, it was one of the quieter Easters of recent years, with only the kid friendly duo of THQ's Scooby Doo 2: Monsters Unleashed at No.22 (No.1 GBA), and Vivendi's latest film tie-in The Cat In The Hat (No.36, No.8 GBA) making it into the Top 40.
The belated arrival of Mafia on Xbox helped propel Gathering's 30s-era Grand Theft Also back to No.27 on the All Formats Top 40 (No.5 Xbox), but Singles: Flirt Up Your Life made a rather quiet start to its PC career, making it to No.11 on the PC Full Price listings. Meanwhile Metroid: Zero Mission made an inauspicious start, debuting at a massively disappointing No.5 on the GBA chart, and a long way from a Top 40 placing.
In promotions firmly centred around the younger end of the market, a number of older titles received a sales boost - namely The Sims, which jumped 15 places to No.16, while Vivendi's evergreen Crash Bandicoot: Wrath Of Cortex moved up nine places to No.12. Platinum title Enter The Matrix also rose significantly, up 11 to No.24.
Slide away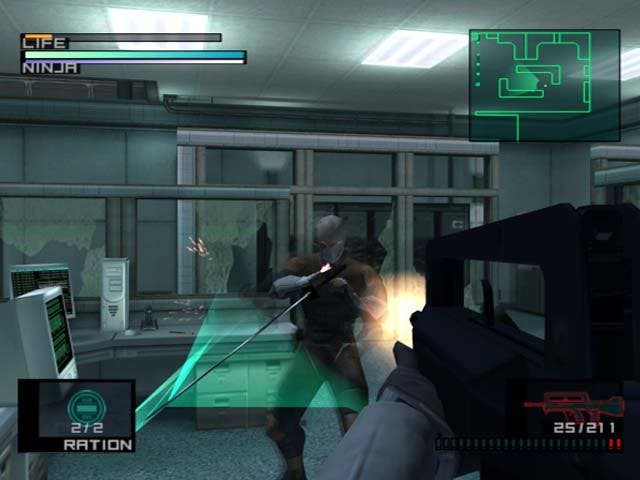 On the other hand, several new release titles have dropped like a stone after excellent debuts: Far Cry dropped from No.5 to No.14, Battlefield Vietnam dropped 17 places to No.33, and Unreal Tournament dropped 14 places to No.37, while FFX-2 also dropped 14 places to No.40. Unsurprisingly, Namco's much-criticised R: Racing has exited the charts already.
For Cube publishers, the situation has never been worse from a commercial standpoint in the UK, with the Cube-only Pokémon Channel failing to chart again despite currently being No.2 on its chart. Tellingly, the No.3 Cube title, Metal Gear Solid: Twin Snakes has slithered its way out of the Top 40 already, as has Final Fantasy Crystal Chronicles.
This week's missing in action list is a similarly depressing tale for the publishers responsible for their multi-million dollar development: Sony's Rise To Honour is nowhere to be found, nor is Acclaim's multi format Alias, but it can't have come as too much of a surprise to learn that TDK's multi-format Conan, and PC duo of Desert Rats vs. Afrika Korps and Knightshift failed to make their mark at retail.
Turtle power
Next week's candidates for the Top 40 include Konami's Teenage Mutant Ninja Turtles, Atari's much-delayed Xbox port of Unreal II (if it makes it), and power-hungry PC FPS Painkiller, so don't expect too much movement in the charts for a few weeks yet.