UK Charts: Pandora Tomorrow hangs on to No.1
Second week at the top for Sam Fisher's latest adventure.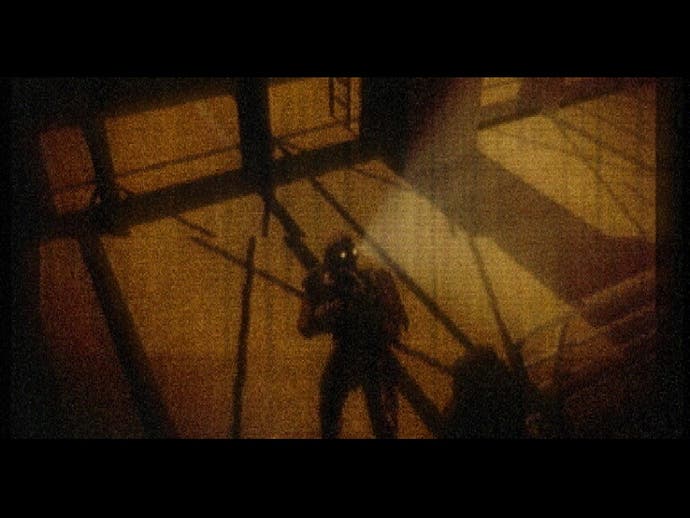 Ubisoft enjoyed another seven days at the top of the UK games chart today as Splinter Cell: Pandora Tomorrow held off Everything Or Nothing to claim its second week at the top, being boosted by the release of PC and GBA versions (No.4 and No.17 respectively).
Sonic Heroes moved back up to No.3 (No.2 PS2, No.5 Xbox, No.3 Cube), Far Cry dropped one place to No.5 (No.2 PC), while LMA Manager 2004 slipped to No.6 (No.3 PS2, No.6 Xbox), and Sony's This Is Football 2004 moved up eight places to No.7 (No.4 PS2), leapfrogging FIFA (No.8) in the process.
Other fast movers this week included Rainbow Six 3, up 12 places to No.9 (No.5 PS2, No.17 Xbox), Simpsons Hit & Run, up seven to No.10, while Splinter Cell moved up 12 places to No.12 (No.11 Xbox, No.3 PS2 budget).
In a relatively quiet week for new entries, three games made their debut in the Top 40. THQ's Scooby Doo In Mystery Mayhem was the highest entrant at No.17 (No.12 PS2), in its third week on sale. Konami's latest in the Yu-Gi-Oh series, World Championship Tournament 2004, also made a belated appearance at number 36 (No.1 GBA), followed closely by Namco's lacklustre R: Racing at number 37 (No.12 Cube, No.14 Xbox, outside Top 20 on PS2). THQ's other Scooby title Monsters Unleashed entered at No.35 in the full price listings on its second week on the shelves.
Most of the recent new releases headed south already: Battlefield Vietnam dropped eight places to No.16, SOCOM II dropped six to No.18, Metal Gear Solid plummeted from No.7 to No.22 on only its second week on sale, Unreal Tournament 2004 similarly went from No.9 to No.23, Cricket 2004 sank nine places to No.25, Deus Ex: Invisible War dropped 12 place to No.34, FFX-2 languishes at No.26 already while Final Fantasy: Crystal Chronicles has exited the Top 40 altogether.
For staying power, look no further than GTA: Vice City (No.13), Crash Bandicoot: Wrath Of Cortex (No.21), The Sims (No.31), and Medal Of Honor: Frontline (No.38), all enjoying extensive stays of 18 months or more in the chart, while no fewer than half of the Top 40 is comprised of titles release prior to the Christmas '03 period - nine of which come from EA's blockbusting stable.
Looking at individual format exclusives, the PC and PS2 perform best with no fewer than five titles in the Top 40, the Xbox gets by with a couple of console exclusives (for the time being), the Cube has just the one, as does the GBA in a chart overwhelmingly populated by multi format releases.
This week's missing in action candidates included Nintendo's Pokémon Channel (No.5 GameCube), Atari's pair of Kya: Dark Lineage and Dead Man's Hand, Empire's Space Invaders Anniversary, the PC version of Colin McRae Rally 04 and Ignition's Archer Maclean-developed Pool Paradise.
Later this week, gamers get to vote with their wallets on Acclaim's Alias and World Championship Rugby, TDK's Knights Of The Temple, the Xbox versions of Mafia and Unreal II, the cut-price Malice (at long last), Metroid Zero Mission on GBA, and Sony's Rise To Honor - and looking further ahead throughout April it's hard to find any new releases likely to challenge the top dogs in what is shaping up to be a quiet month.