UK shops are selling original PS4 bundles for £150
Cheap as chips.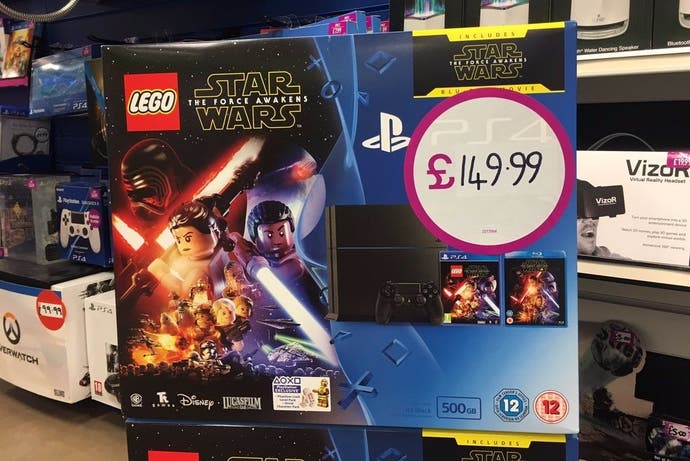 UK shops are today selling original PlayStation 4s at dirt cheap prices.
Smyths, GAME, Argos, John Lewis and Tesco are all selling original 500GB PS4 bundles for £149.99, which is the cheapest I've seen a new PS4 ever, really.
Most of the shops have the 500GB PS4 Lego Star Wars Game and Star Wars Blu-Ray bundle on sale for £149.99 - that's less than half price.
Some GAME shops are selling the 1TB PS4 for just £179.99, which is another great bargain.
Argos is even throwing FIFA 17 in with the Lego Star Wars bundle, in what is probably the best PS4 deal around.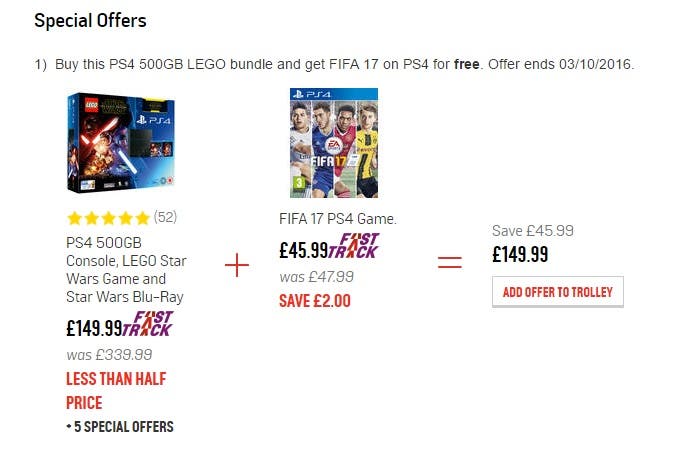 If you pick the 500GB PS4 on its own on Argos, you can get FIFA 17 with it and another game from a selection of three, including Ratchet & Clank, Uncharted 4 and No Man's Sky - all for £149.99.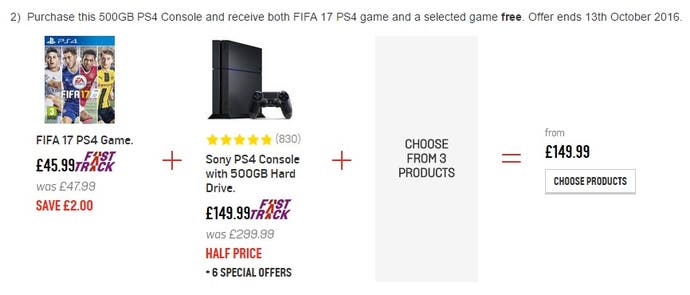 It's an obvious stock clearance now the PS4 slim is out in the wild and the PS4 Pro is waiting in the wings. And already the bundles are being snapped up, so expect to see a few out of stock signs online today.
Go! Go! Go!