Ubisoft addresses allegations against multiple staff, investigating further
"It is clear we have fallen short."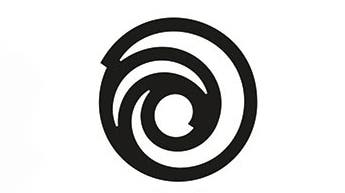 Ubisoft has issued a statement acknowledging the recent allegations of sexual harassment and assault concerning multiple employees at the company.
No individuals are named, as Ubisoft says it is still investigating the various claims, but the statement includes an apology from the company for having "fallen short" in providing a safe environment for both its staff and fans.
Since last weekend, multiple allegations of sexual assault and harassment have been made concerning Andrien "Escoblades" Gbinigie, a veteran employee who worked for years as community manager for the Assassin's Creed franchise. Writing on Twitter, Gbinigie acknowledged and "vehemently denied" one of these claims, but has not responded to others.
Further allegations of sexual harassment and assault have been made against several other Ubisoft employees from various studios.
On Wednesday, Assassin's Creed Valhalla creative director Ashraf Ismail stepped down after allegations surrounding his personal life were posted on Twitter.
Writing on Twitter last night, Assassin's Creed Valhalla narrative director Darby McDevitt - who also collaborated with Ashraf Ismail on Assassin's Creed: Black Flag - addressed the allegations generally:
Ubisoft's statement is below in full:
"Concerning recent allegations raised against certain Ubisoft team members: We want to start by apologising to everyone affected by this - we are truly sorry. We are dedicated to creating an inclusive and safe environment for our teams, players, and communities. It is clear we have fallen short of this in the past. We must do better.
"We have started by launching investigations into the allegations with the support of specialised external consultants. Based on the outcomes, we are fully committed to taking any and all appropriate disciplinary action. As these investigations are ongoing, we can't comment further. We are also auditing our existing policies, processes, and systems to understand where these have broken down, and to ensure we can better prevent, detect, and punish inappropriate behaviour.
"We will be sharing additional measures that we are putting in place with our teams in the coming days. Our goal is to foster an environment that our employees, partners, and communities can be proud of - one that reflects our values and that is safe for everyone."