Twitch vows: we won't bring audio recognition to live streams
"We have zero intention of flagging original in-game music."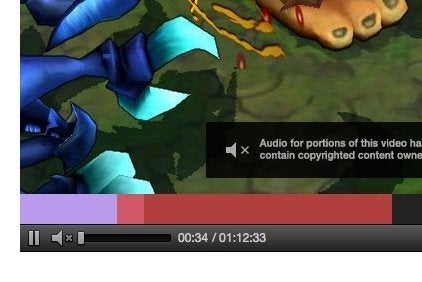 The boss of Twitch has moved to calm concern over recent changes to the video game streaming website.
Yesterday streamers reacted in anger after Twitch launched new audio recognition technology designed to clamp down on the use of unlicensed music in VODs.
Most thought the move was just the first step along the road towards restricting audio in live streams. But in a Reddit AMA held last night CEO Emmett Shear denied this.
"We have no intention whatsoever of bringing audio-recognition to live streams on Twitch," he said. "This is a VOD-only change for Twitch."
There is also worry about the way the audio recognition technology works. Currently it detects ambient music and in-game music, which means if a game itself contains music that appears in the Audible Magic client database, the video of it will be muted.
"We have zero intention of flagging original in-game music," Shear continued.
"We do intend to flag copyrighted in-game music that's in Audible Magic's database. (This was unclear in the blog post, my apologies). In the cases where in-game music is being flagged incorrectly, we are working on a resolution and should have one soon. False positive flags will be unmuted."
Shear stressed that audio recognition impacts around two per cent of video views on Twitch. Around 10 per cent of views are on VODs and around 20 per cent of VODs are impacted.
He also apologised for a lack of communication. While Twitch announced changes to its VOD storage policy three weeks before they were set to begin, it announced the audio recognition the day it began.
"This was our bad," Shear said.
On the VOD storage policy, Shear said it will make changes to accommodate long highlights for speedruns.
Twitch followed up the AMA with a new blog post, outlining quickfire changes based on the reaction to its new policies.
As of last night the maximum time limit on highlights will be removed, so you can once again create highlights of any length and they will be saved indefinitely.
Twitch also plans to deploy an appeal button for VODs that have been flagged for copyrighted music by the audio recognition system.
"We recognise that the system is not yet perfect. We want to make this system as fair and unobtrusive as possible, and we greatly appreciate your help."
Yesterday the audio recognition muted one of Twitch's own videos, as well as Dota 2 The International 4 replays.