Turn-based zombie western Hard West gets a November release date
Think an old timey XCOM with demons.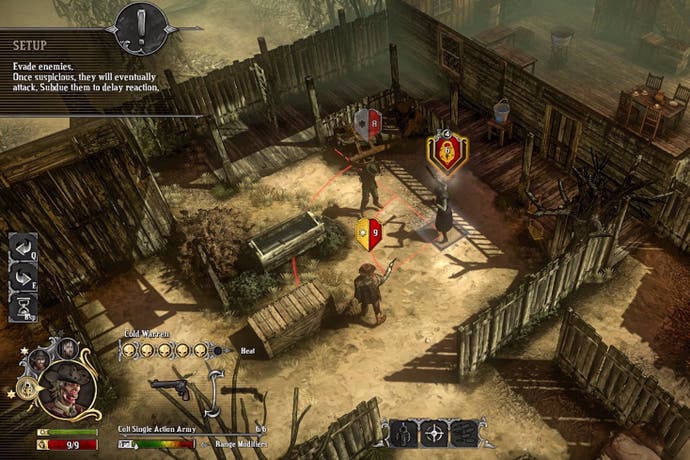 Hard West reimagines the wild west as a demonic battlefield played in a turn-based XCOM-esque strategy game. Developed by Creative Forge Games (Ancient Space), Hard West is set for a 4th November release on PC.
Pre-orders are already available on Steam, GOG and the Humble Store. £14.99 / €19.99 / $19.99 gets you the Standard Edition, while £18.99 / €24.99 / $24.99 bumps you up to the Collector's Edition that includes a digital art book, comic-book and soundtrack by The Witcher 3 composer Marcin Przybylowicz.
Hard West's campaign is comprised of eight different story scenarios with more than 40 missions in total. Each mission will let you control one-to-four characters as you fend of the forces of evil. Outside of combat there will be multiple story decisions to make that will drastically affect the plot.
See how Hard West looks in action it its release date trailer below: