Try Wales Interactive's upcoming FMV mystery game, The Isle Tide Hotel
The Tide is nigh.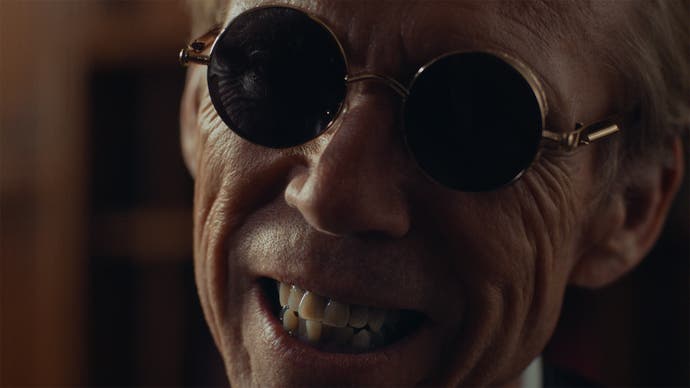 A playable demo for Wales Interactive's upcoming FMV mystery game, The Isle Tide Hotel, is now available.
Running as part of ID@Xbox's GDC 2023 Online Demo Event, the demo is one of a dozen available between now and 27th March, alongside Xbox demos for Backbeat, BattleCakes, Booom-Slang!, Evil Wizard, Fall of Porcupine, Fractal Space, Soulvars, The Library of Babel, and Wales Interactive's survival FPS and Maid of Sker spin-off, Sker Ritual.
Wales Interactive's The Isle Tide Hotel – a new live-action interactive mystery about an absent father looking to rescue his teenage daughter from an "eclectic cult" – was announced last November.
Developed in conjunction with Interflix Media, the game stars Michael D. Xavier (The Blacklist) Jemima Rooper (Flowers in the Attic: The Origin), Amit Shah (The Witcher) Richard Brake (Game of Thrones) Georgie Glen (Call the Midwife) Tristram Wymark (Pennyworth) Jessica Ellerby (Pennyworth) and Joni Ayton-Kent (The Watch).
"Open every three years for three nights, a strange mix of colourful characters hiding personal traumas gather to uncover the one thread binding them," WI teases. "Their search for the meaning of life. But tonight, this mysterious organisation must decide whether to break their own etiquettes and hand over a teenage girl to their elusive founder, Dr. Aniston, who promises her sacrifice will conclude their purpose."
Coming to PC, PS4, PS5, Series X/S, Xbox One, Switch, and mobile, the FMV mystery game was due to release in spring (Q2) 2023 but has now slipped to summer (Q3) 2023. Promising that "every decision affects the story", there are seven main endings to unlock with 14 potential outcomes, as well as side quests, notes, hidden lore, and a "real-time personality and cult association tracker".