Try out psychological horror In Sound Mind ahead of its next-gen release with this new Steam demo
"They don't know about the monsters!"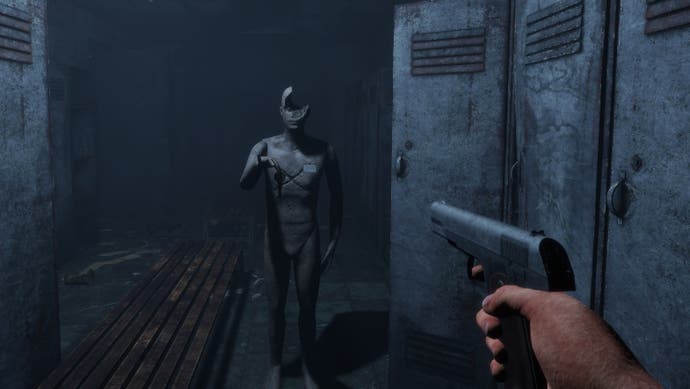 Modus has dropped a new teaser for its next-gen psychological horror game, In Sound Mind.
Halloween may be over for another year, but don't let that stop you getting in on bonus spooky stuff - the new trailer also coincides with the release of a playable demo on Steam.
"Discover where the monsters truly reside," the video description teases, before inviting players to jump in with a link to the Steam demo (thanks, GamesRadar+).
"In Sound Mind is an upcoming psychological horror game for PS5, Xbox Series X and PC. Play as Desmond, a psychologist in the small town of Milton Haven who is dealing with some seemingly eerie events in his town. Listening to tapes of his sessions with some of his patients may help him discover hidden clues to what is going on... or take him somewhere darker."
In Sound Mind - which is described as "a first-person horror experience which pits players against the unpredictable dangers stirring within memories" - is set to release in 2021 on PC, PS5, and Xbox Series X|S.
On the subject of Modus, I really enjoyed Modus' recent Stadia exclusive, Lost Words: Beyond the Page.
"Knowing it was coming didn't even soften the blow, by the way. Lost Words: Beyond the Page gut-punched me in a way I didn't quite expect," I said in my Eurogamer review. "It'd lulled me into a false sense of security, disguising itself as a simple, if beautiful, 2D platformer that marries two disparate games that, if I'm honest, lack a little challenge and sophistication. There are no hyper-real graphics or intricate animations here. No complex puzzling or dexterous platforming. Just a poignant tale of love and loss tangled up in a make-believe world."