Tropico 6 will now arrive in January 2019
Unpresidented.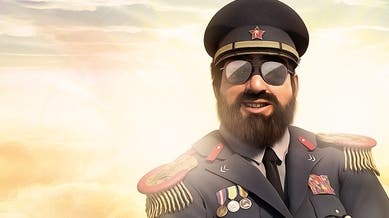 Dictator simulator series Tropico will release its next instalment in 2019 - a little later than previously planned.
Tropico 6 has been set for a January 2019 release date on PC, Mac and Linux. Console versions for PlayStation 4 and Xbox One will then follow on in the summer.
A previous teaser - from all the way back in June 2017 - pegged the project for launch in 2018. Obviously that's no longer the case.
Tropico 6 will be the first in the series to run on Unreal Engine - it's likely this switch has taken up a chunk of development time.
There'll also be a closed Steam beta, to be held some time this autumn.
This fresh version of the tropical sandbox simulation will let you manage whole archipelagos, connected by bridges and other forms of transportation. You'll also be able to nick foreign treasures for your kingdom - like the Statue of Liberty and the Eiffel Tower, which you'd think people would notice had gone missing.