Trippy rhythm game Thumper is coming to PlayStation VR and Steam
"It's completely overwhelming."
Trippy neon rhythm game Thumper has been revealed for PS4 and Steam later this year with PlayStation VR support.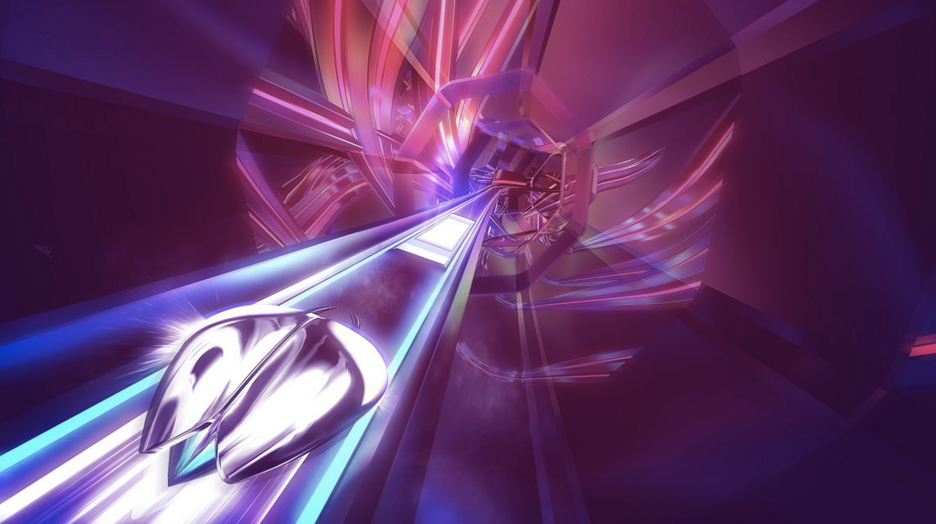 The simple game puts players in control of a metallic beetle hurtling through a cylinder towards a maniacal giant head. Using only one analog stick and one button you must hit your marks and tap the button in tune to the beat.
Dubbed a "rhythm hell" game by developer Drool, Thumper looks like a more aggressive version of Amplitude mixed with Dyad. "Our focus on simplicity lets us push the sense of speed and physicality to extremes you've never felt in a rhythm game before," Drool's Marc Flury said on the PlayStation Blog. "Before you know it, you'll be careening through an onslaught of winding tracks, obstacles, enemies and bosses."
Thumper was originally developed for TV screens and monitors, but once Drool tinkered around with it in VR the developer realised it was onto something. "We recently got the game running on PS VR just to see. We can confirm that not only is it intense, it's completely overwhelming!" Flury said.
Thumper will still be playable in non-VR form, should that suit your tastes (or budget). Take a look at Thumper's gameplay in its new trailer below.