Thumper update adds new harder difficulty, PS4 Pro support
Play+ mode speeds things up, removes continues.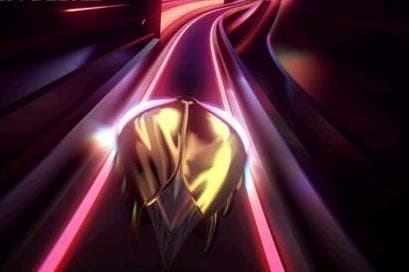 Blazing hot and vaguely dangerous rhythm game Thumper just received a new update that adds an even harder difficulty, Play+ mode.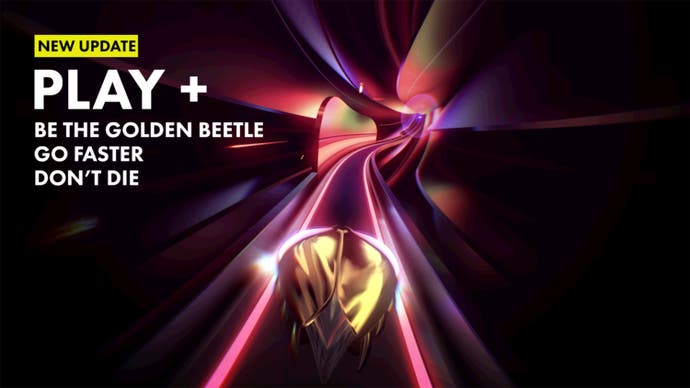 In Play+ mode, you play as a golden beetle that gains more points and moves much faster. But if you die once it's game over.
Play+ mode will unlock once you've finished level 3.
In other Thumper news, developer Drool confirmed that the game will run at native 4k at 60fps on the PlayStation Pro.
The developer is planning to add VR support for Oculus and HTC Vive. Right now, the only way to play Thumper in VR is on PlayStation.
As noted on Drool's blog, Thumper's latest update has addressed the following issues:
Improved audio mastering and better volume levels when using headphones (PS4)
In-game volume control (find it under Options > Audio)
Thumper starts up in VR mode if PS VR is connected and powered on (PS4)
Holding OPTIONS button resets PS VR tracking orientation (PS4)
Thumb relief: you can now use R1 in addition to (X) to thump
Quick restart: press L1 to restart from the current/previous checkpoint
Restart from previous checkpoint. Allows you to restart from the current checkpoint or the immediately previous one. If you quit the level or app, you lose the ability to restart from the previous checkpoint. This reduces frustration for players who want to grind out S-Ranks.
Press and hold (X) button to speed up death animation
Hold (X) button on score screen to speed up animation
Our Chris Donlan thoroughly enjoyed Thumper, even if he hurt his thumb playing it.