Trials Evolution dev's upcoming Badland shows off gameplay
No relation to the Terrence Malick film.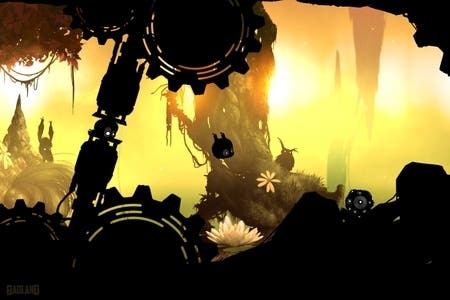 Badland - the iOS side-scrolling action/adventure game from a couple of the Trials Evolution developers at Frogmind - has debuted its first gameplay in the trailer below.
The trailer shows your fluffly, flying character navigating a hazardous jungle setting where certain power ups allows you to grow larger and smash through the environment or multiply into several creatures like a Mogwai after it gets wet.
The gorgeous silhouetted environments look a bit like a colourful version of Limbo or Motoheroz's orange and black factory levels. This should come as no surprise as Badland artist Juhana Myllys also worked on Motoheroz with Redlynx prior to Trials Evolution, while Johannes Vuorinen worked on the latter as a programmer.
Currently there's no release date beyond the developer tweeting "when it's done," but we'll keep our eyes peeled on this one.