Treyarch improves Call of Duty: Black Ops 4 server rates for most multiplayer modes, but not Blackout
PC testing shows big improvements across most modes, though.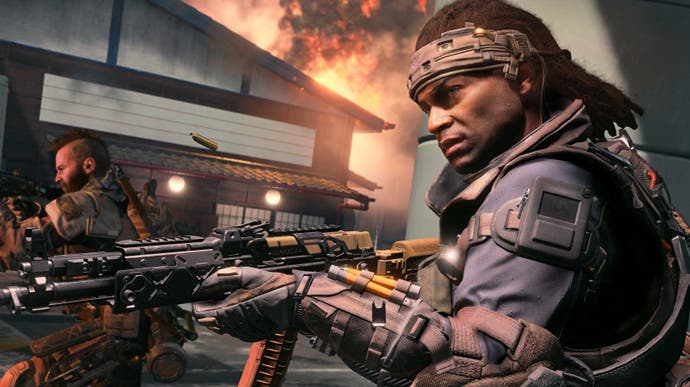 Following complaints that Call of Duty: Black Ops 4 server rates were a third of what they were in the beta, developer Treyarch admitted that while it had prioritised game stability over other factors such as network performance at launch, it promised it was working to "fine-tune" network performance in the week after Black Ops 4's release.
Since then, Treyarch has indeed been boosting server rates, with players like Redditor r/zVitiate sharing evidence of some modes running at 62hz. However, while the improvements can be seen across most multiplayer modes, some players insist battle royale mode Blackout remains capped at 20hz.
As commenters point out, it's possible that - like other battle royale games - the tick rate goes up as the player count decreases. But after testing, it would seem this is not the case for Blackout just yet.
"I've been playing MP exclusively the past week and today decided to launch up a round of blackout. You can definitely tell the difference. Hopefully they bump it up soon," said one commenter.
"This is bullshit, I bought this CoD after not getting one for 5 years because I love BR. Come on guys, fix your shit," opined another.
In other Black Ops 4 news, Treyarch has threatened to ban those who continue to use the super speed exploit in Call of Duty: Black Ops 4 multiplayer after players discovered they can stack the Skulker perk, giving them super speed while crouched.