Toy Soldiers: War Chest adds Assassin's Creed's Ezio
And Cobra Commander as premium content.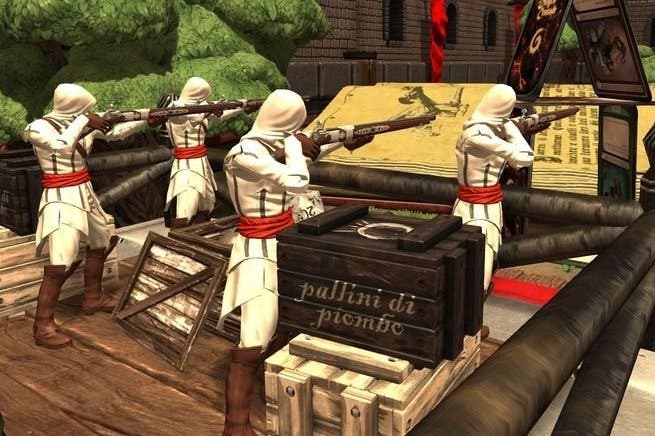 Assassin's Creed 2's Ezio will be joining He-Man and G.I. Joe in Toy Soldiers: War Chest, publisher Ubisoft has announced.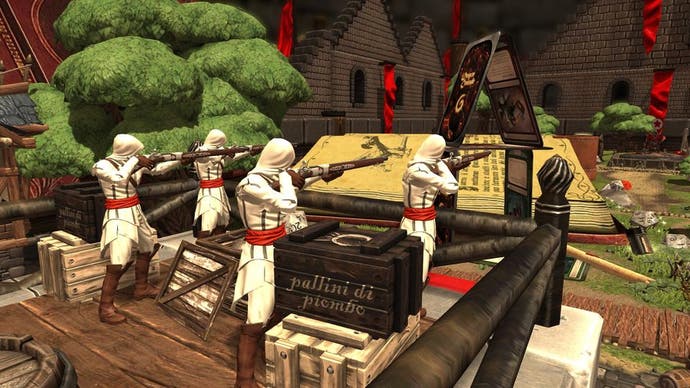 Due this summer on Xbox One, PS4 and PC, Toy Soldiers: War Chest is the third entry in developer Signal Studios' tower-defense/action hybrid series.
"Gifted with a prowess in parkour, stealth and charisma, Ezio and the Assassin's brotherhood team up to create a fierce alliance of justice and protection," said Ubisoft of this crossover.
The publisher also revealed that you'll be able to play as G.I. Joe's nemesis Cobra Commander, along with his army.
To play as Ezio, He-Man, G.I. Joe and Cobra Commander, players will have to shell out extra coin for the game's Hall of Fame Edition, or purchase the additional licensed content separately.
Toy Soldiers: War Chest's standard edition will include the following four unlicensed armies: Phantom, Dark Lord, Kaiser and Starbright.