Total War: Three Kingdoms release date deployed
March.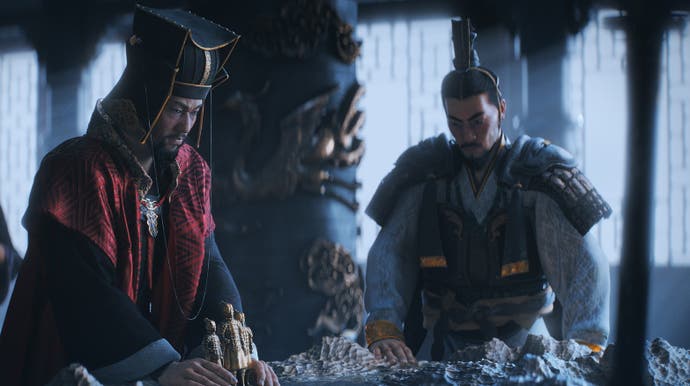 Total War: Three Kingdoms will launch for PC on 7th March 2019.
This ancient China-set chapter in Sega's long-running strategy series is now available for pre-order. Buying a copy before 14th March next year will unlock an extra content pack centred around the Yellow Turban Rebellion - a peasant revolt against the Han Dynasty.
There will also, of course, be a special edition of the game - this will come with a 24cm Guan Yu statue, art book, calligraphy paper disc case, and poster/map.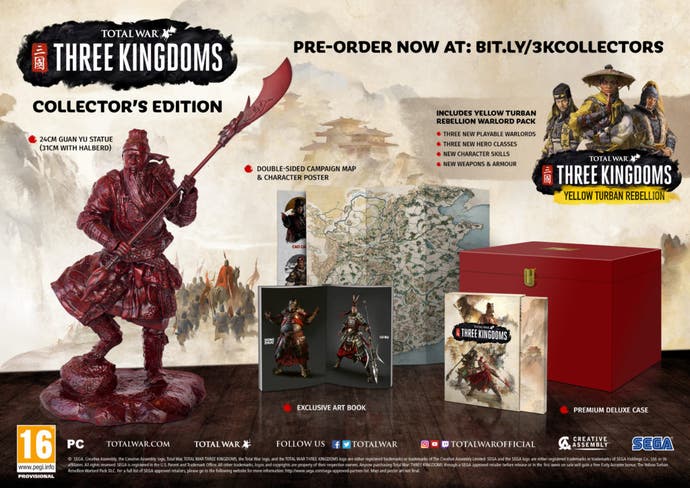 Mac and Linux versions of the game will follow the PC release next spring.
"Total War has never had this kind of single-game split between hard fact and mythology before, it's never placed individual characters in such a prominent role, and it's never felt like the spirit of an era has so clearly shaped and defined the game as a whole," Chris Tapsell wrote when he saw the game earlier in the summer.