Creative Assembly faces backlash over decision to end support for Total War: Three Kingdoms
And the Steam review-bombing has begun.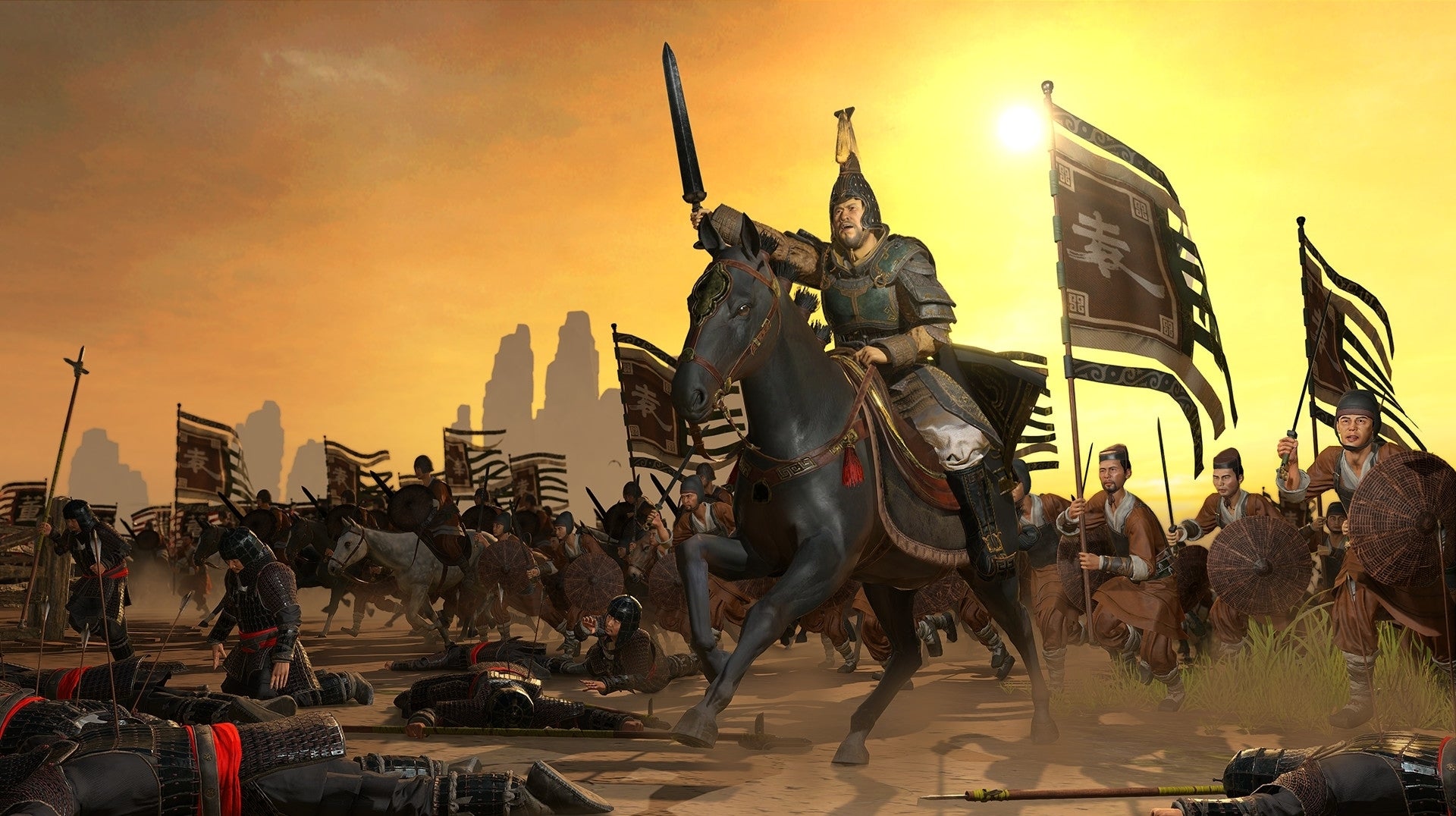 Creative Assembly is facing a vociferous backlash over its decision to end support for Total War: Three Kingdoms.
This week the British developer announced it had wrapped up work on Total War: Three Kingdoms with the 1.7.1 patch. No more DLC or patches will be released for the game, which broke series records upon launch in May 2019.
Total War: Three Kingdoms saw seven DLC releases over the course of two years, but many fans feel Creative Assembly quit the game too early - and before the release of a promised expansion that would build out the north of the map.
As it announced the end for Total War: Three Kingdoms, Creative Assembly said the development team had transitioned onto another project based on the Romance of the Three Kingdoms novel. But the developer failed to offer any more detail on this mysterious new project other than to say in a comment on its YouTube video message to fans that it will not connect to the first game.
The backlash has seen Creative Assembly's YouTube video disliked 5700 times compared with 2800 likes. There has been a negative reaction in forums, on the Total War subreddit and on social media. Perhaps most troublesome for Creative Assembly, though, is fans are now review-bombing Total War: Three Kingdoms on Steam.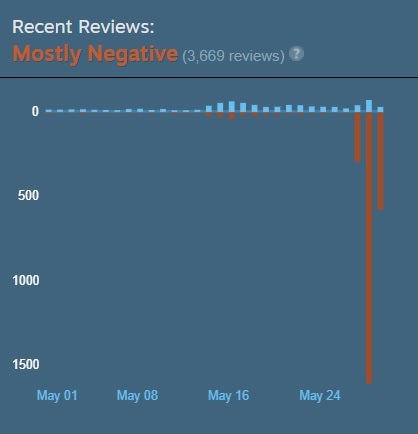 Recent reviews are labelled "mostly negative". Over 2500 recently-posted negative reviews were up at the time of this article's publication, and they all focus on Creative Assembly's decision to kill Total War: Three Kingdoms.
"Way to stop producing content for a game called Total War: Three Kingdoms without actually getting to the Three Kingdoms part," wrote user Pennalty, who has an incredible 742 hours of Three Kingdoms game time under their belt.
"You also mentioned multiple times that you were going to be releasing a northern expansion, guess that's down the toilet as well. Good job CA, you absolute hacks, can't wait to have to buy TW:3K 2 in order to continue the story and receive faction updates that are needed. I'm sure you'll resell me all the first game's DLC because hmmmmmm money."
It's a sentiment echoed across Steam, with multiple players accusing Creative Assembly of "abandoning" and "betraying" Three Kingdoms.
Creative Assembly has yet to explain its decision to end support for Three Kingdoms now, but it seems clear the studio could have done a better job of communicating the announcement. In its video to fans, the studio failed to address the seemingly broken promise to release an expansion pack DLC that would "focus on building out the North of the map" - a promise issued in a July 2020 dev blog post. And it failed to soften the bad news with concrete details about this new project.
The upshot is Creative Assembly now faces difficult questions from its community, some of which are wondering why they should invest in this new Three Kingdoms game given what's happened to its predecessor. And the backlash is spilling over into the Total War: Warhammer fandom, too. Creative Assembly's superb fantasy strategy series currently runs the well-supported Total War: Warhammer 2, which still sees updates nearly four years after it came out, and is gearing up to launch the hotly-anticipated Total War: Warhammer 3.