Total War: Three Kingdoms delayed to May
Tactical withdrawal.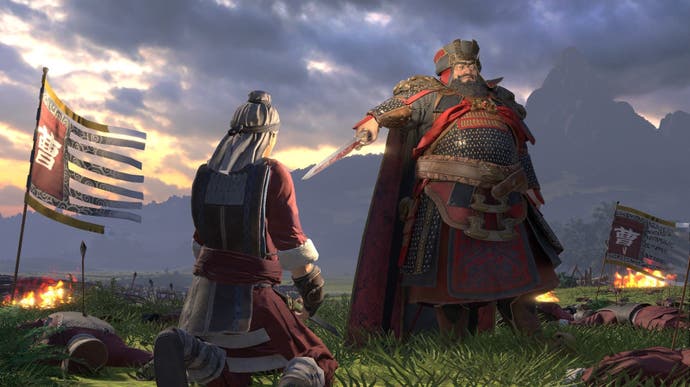 Sega and Creative Assembly have announced a two-and-a-half month delay to Total War: Three Kingdoms.
The strategy game was due out 7th March. It'll now launch 23rd May.
In a development update posted on the Total War website, Rob Bartholomew, studio brand director at Creative Assembly said: "With Three Kingdoms, we set out to create a new level of complexity. As such, we need a little more time to make sure these systems deliver as intended and give you the Total War experience you've waited so patiently for.
"Of course, the extra time won't hurt when it comes to fixing those bugs that have been hard to nail down, getting the localisation just right, and adding additional polish to help it shine. We all know those little details make a big difference.
"We're lucky to be in a position to do the right thing for our games, and in this case it means taking the time to get everything ready for you. It's more important to give you a game that you can enjoy to the fullest, rather than stick to a release date just because.
"We know not everyone's going to be happy about this, but ultimately, we believe this the best thing for the game and our players."
In a FAQ, Creative Assembly elaborated on what it meant by "polish".
"Polish means a whole bunch of things. Such as two consecutive specific battle animations transitioning smoothly, or making sure our language and localisation is executed to the highest standard, or ensuring that the lighting is well balanced across different types of weather and environment variables. We're looking at the whole game and seeing what we can improve."
For more on the game, be sure to check out Chris Tapsell's Total War: Three Kingdoms impressions from the start of the campaign.