Total War: Three Kingdoms delayed to spring 2019
UPDATE: A brief explanation from Creative Assembly.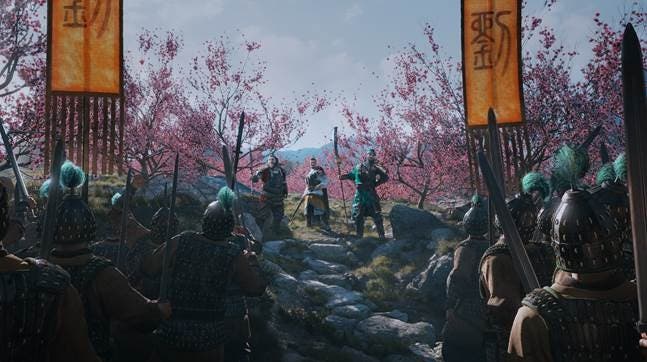 Update: We asked Creative Assembly about the delay, and were given the following comment:
"As the next major Total War title, we're giving it the time it needs to reach the highest levels of quality."
---
Original Story: Sega and Creative Assembly have delayed Total War: Three Kingdoms to spring 2019.
The strategy game was due out this autumn.
Accompanying the news, Creative Assembly released the first in-engine trailer for Total War: Three Kingdoms, which features general Cao Cao and some background on the game's setting in a romanticised version of history.
Total War: Three Kingdoms is the next historical title in the series, following a couple of Warhammer games. Here's the official blurb:
"Influenced by Luo Guanzhong's 14th century historical epic 'Romance of the Three Kingdoms', it follows the dramatic lives and deeds of near-mythical warlords and their retainers in 2nd to 3rd century China as they try to unite the country under their rule and forge the next great dynasty."
Three Kingdoms' generals have preternatural fighting abilities, and so are able to tackle scores of enemy troops single-handedly and heavily influence battles (it's a romanticised version of history, remember). However, there's also a Classic Mode that offers a more grounded, historically authentic Total War experience.