Tomb Raider - Live in Concert premieres at Hammersmith Apollo in December
For one night only - crotchet while you can!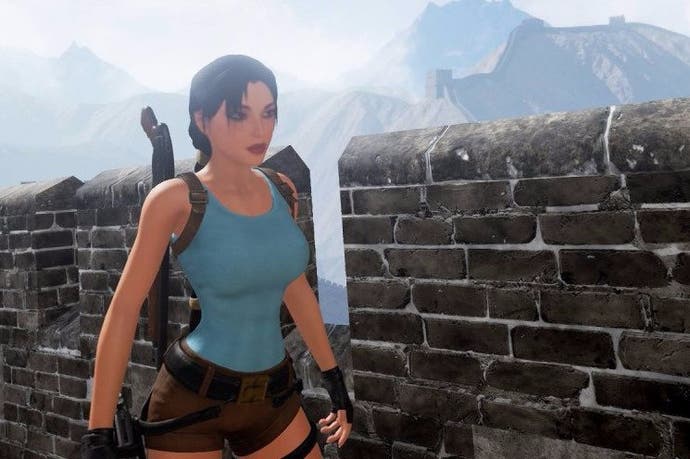 Tomb Raider - Live in Concert premieres at the Hammersmith Apollo this December in celebration of the game's 20th anniversary.
The Royal Philharmonic Concert Orchestra and chorus will debut the Tomb Raider Suite, composed by Tomb Raider's Nathan McCree. Robert Ziegler will conduct. Tickets start at £33.50.
There will also be in-game footage and images spanning the 20 years of Tomb Raider projected onto a giant screen above the orchestra. Picture Lara Croft in hot pants above a serious, professional orchestra...
Oh I'm being cynical; there's plenty to celebrate - Tomb Raider is iconic. It's been reinvented in recent years, too - rebooted. The hot pants and, um, curvature, have been scaled back and been replaced by some sort of Bear Grylls character.
Rise of the Tomb Raider was the most recent release - on Xbox One last autumn and PC at the start of the year - and wasn't a classic. "The new Lara Croft works out some kinks in a second act that, while slick and enjoyable, doesn't resolve Tomb Raider's identity crisis," wrote Oli in his Rise of the Tomb Raider review.
That identity crisis is unlikely to be solved for the PS4 release of Rise of the Tomb Raider on 11th October, but that version includes a whole new chapter compatible with PlayStation VR, among other new things.
There's also a Tomb Raider movie in the works for 2018, starring Alicia Vikander, who won an Academy Award for Best Supporting Actress in Danish Girl, and also starred as the robot in Ex Machina, which I've heard is very good.