Three Tearaway Vita bundles announced for Europe
UK-exclusive one comes with LittleBigPlanet Vita and a 16GB memory card.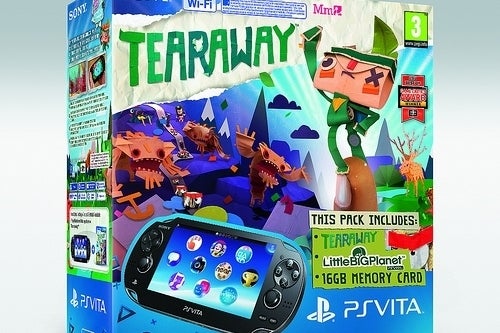 While all eyes are seemingly on the PS4 ahead of its North American launch tomorrow, Sony is promoting its handheld Vita with three upcoming bundles tied to Media Molecule's upcoming papercraft platformer Tearaway.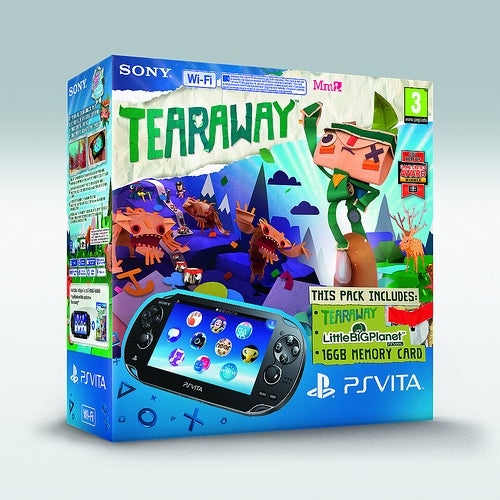 As detailed on the European PlayStation Blog, one such bundle simply comes with the Vita (Wi-fi) and a boxed copy of Tearaway. Another comes with a voucher for Tearaway and a 4GB memory card. And finally, a UK-exclusive one comes with vouchers for both Tearaway and LittleBigPlanet Vita as well as a 16GB memory card.
It looks like the UK-exclusive one is £159.85 at ShopTo and £189.99 at GAME, while the other bundles failed to show up at these retailers.
Eurogamer features editor Martin Robinson took a look at Tearaway in August and rather liked what he saw. "Media Molecule appears to have crafted a world of disarming charm that gently masks a heart of innovation and experimentation," he wrote in his Tearaway preview.