This year's F1 game lets you manage your own team
While introducing the world's prettiest F1 car as part of the Deluxe Edition.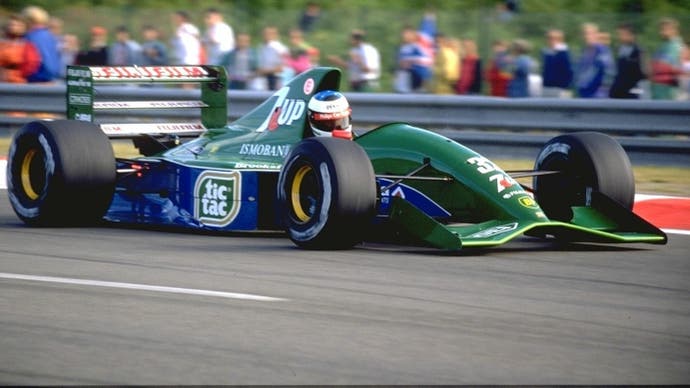 Codemasters has firmed up plans for this year's F1 title, with F1 2020 releasing on July 10th and boasting a suite of new features.
Headlining the lot is My Team which allows you to create your own outfit to compete against the 10 existing teams on the F1 grid, and introducing some new management features to the series.
A Michael Schumacher Deluxe Edition has also been announced, with owners getting access to the 7-time world champion's F1-2000 in which he took his first title for Ferrari as well as the Benettons that took him to top honours in 1994 and 1995. More exciting, though, is the inclusion of the Jordan 191 in which Schumacher made his debut at Spa in 1991 - a car that's quite possibly the most beautiful to ever grace an F1 grid.
With the ongoing Coronavirus situation seeing many races this season cancelled, it looks like F1 2020 will be one of the only places to sample the newly modified Zandvoort and the all-new track in Hanoi, both of which were set to make their debut this year.
And finally making a return is the splitscreen mode, which has been a fan favourite in the past.
F1 2020 is due out in July for Xbox One, PC, PS4 and, for the first time, Google Stadia.