This weekend, Pokémon Go will reference a fan-favourite TV episode in the best way
Squirtle Squad.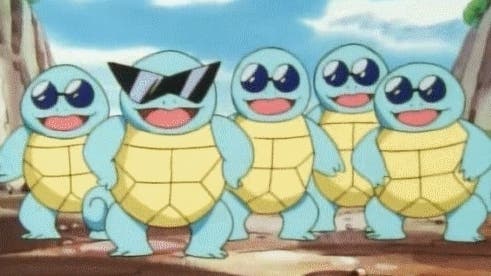 Pokémon Go's July community day features Squirtle as its creature of choice - and in doing so will also boast a very special variant, developer Niantic has confirmed.
Yes, Pokémon Go is getting Squirtle wearing sunglasses - a reference to the fan-favourite Squirtle Squad episode of the Pokémon TV show.
The Squirtle Squad first appeared in the anime's 12th episode, which first aired in the UK all the way back in September 1998 (that's 20 years ago, just to make you feel old). They were an unruly gang of shades-wearing Squirtle, whose leader eventually joined Ash as one of his own Pokémon.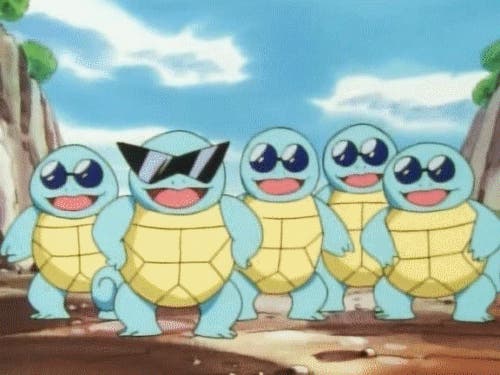 Fans have been clamouring for a Squirtle Squad Squirtle since the community day was announced - it's good to see Niantic taking note, and also referencing the TV show. In Pokémon Go, costumes for in-game Pokémon are rare - and so far only franchise-mascot Pikachu has been granted hats to wear.
Squirtle with shades will be available from Research Tasks completed during community day this Sunday, 8th July, as opposed to the wild Squirtle which will spawn in greater numbers and will have a boosted chance of being shiny. You'll need to explore and spin different PokéStops around your area, then.
There's no word on whether we'll see Squirtle with pointed shades as well as rounded. Or whether a Squirtle Squad Squirtle could be shiny as well.
Squirtle.