Majora's Mask CGI fan film is absolutely astonishing
A terrible fate has never looked this good.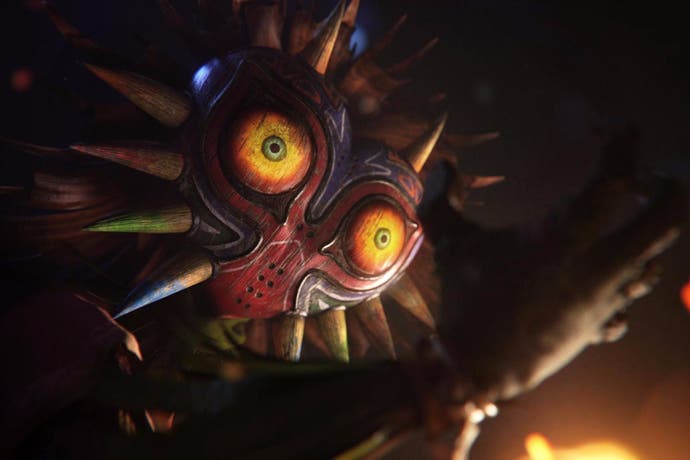 Earlier this summer animation studio Ember Lab produced an absolutely terrific teaser trailer for a CGI short film based on The Legend of Zelda: Majora's Mask. Now that dream has been realised in the following video, Terrible Fate.
Terrible Fate doesn't tell the story of the whole game, but rather its prologue as the wayward Skull Kid gets more than he bargained for upon pinching an accursed mask from a traveling salesman.
One might think that hyper-realistic textures wouldn't gel well with the more cartoonish Zelda aesthetic, but Ember Lab managed to find just the right Pixar-esque blend of convincingly real environments blended with stylised character design. Its re-imagining of the Skull Kid - now far more expressive than his original N64 character model could allow - is a particular treat.
Terrible Fate launched as a companion piece to Oxenfree sound designer Theophany's remix of the Majora's Mask soundtrack, Time's End: Majora's Mask. The second disc in their collection just launched, though it's worth checking out their first as well. Cracking stuff!