There's more video game telly coming
Dara O Briain's Go 8 Bit gets DLC.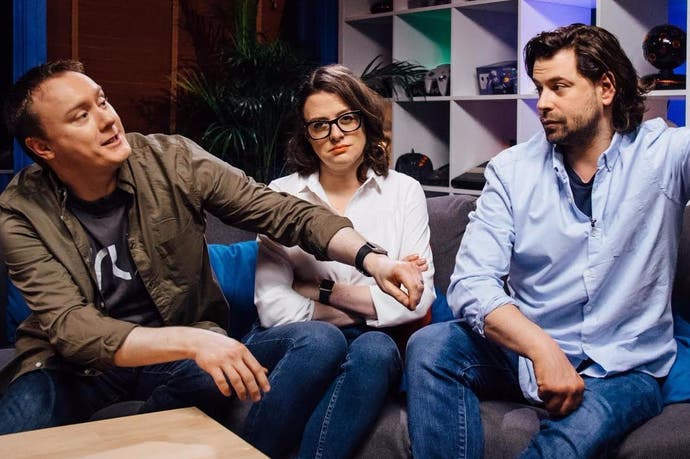 More video game telly is coming to the UK.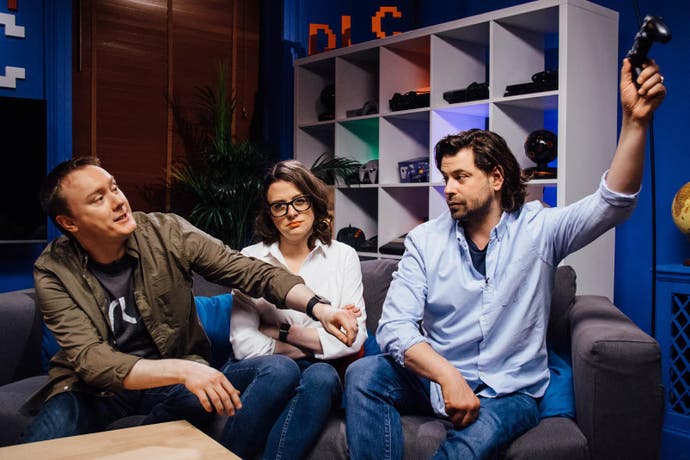 Comedy video game show Dara O Briain's Go 8 Bit, which premiered on Dave last year, starts its second season on Monday, 15th May, but there's more: immediately following each new episode will be a brand new games review show called Go 8 Bit DLC.
Go 8 Bit DLC is hosted by ex-Eurogamer superstar and now very much proper mainstream superstar Ellie Gibson, with team captains Steve McNeil and Sam Pamphilon. According to Dave, it'll feature "lively debates and reviews covering the history of video games". Guest stars include comedians Susan Calman, Jamali Maddix, writer Rhianna Pratchett, musician Scroobius Pip and Harry Potter's Weasley twins, James and Oliver Phelps, while each week Dara O Briain will also pop in to discuss one of his favourite games of all time.
Ellie Gibson is actually quoted in a press release, which I am reporting on. This feels weird.
"I am very excited to be hosting Go 8 Bit DLC," a very excited Gibson said. "I'm hoping it will offer an extended and enhanced user experience, so it's just like regular DLC, except we're not asking anyone to pay £7.99 for some new hats."
Video game TV has had a tough time of it in recent years, but it looks like Dave at least is throwing its weight behind it. I looked at the state of video game TV in a feature published last year, which is worth a look if you're after more background.