There's an official football-themed PS4 controller
And it is horrendous.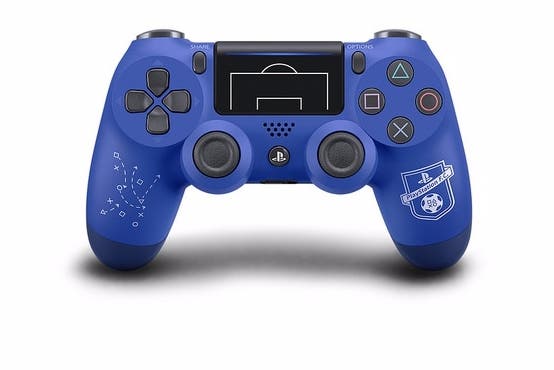 I don't know who at Sony designs these custom PlayStation 4 controllers, but someone needs to have a quiet word.
The latest abomination is this: a football-themed DualShock 4 wireless controller, called, wait for it, Limited Edition PlayStation F.C. DualShock 4 wireless controller.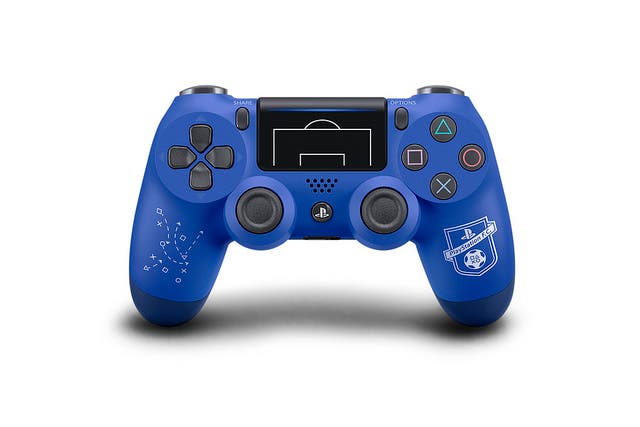 On the right is the "official PlayStation F.C. crest". On the left is "a bespoke tactics pattern", AKA little X, O, Square and Triangle symbols linked together by what looks like the kind of lines a manager would scribble on a whiteboard. But what makes this controller one of the worst PS4 pads I've seen is the embossed white penalty box marking on the touchpad. Yikes.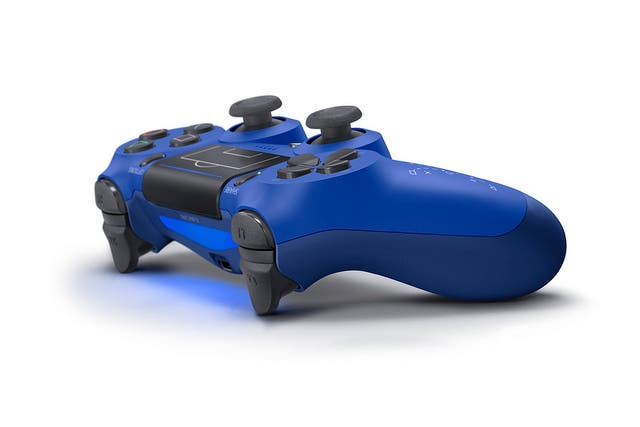 If for whatever reason you like buying horrible things, this pad comes out on 29th September across Europe (although, mercifully, not in the UK), "just in time to celebrate the kick off of another epic season of football on PS4".
"So whether your opponent is on your sofa or the other side of the world, make sure you're kitted out for victory with this limited edition design," Sony said.