A Wii U game is coming out
It's called Shadow Archery and will launch for free.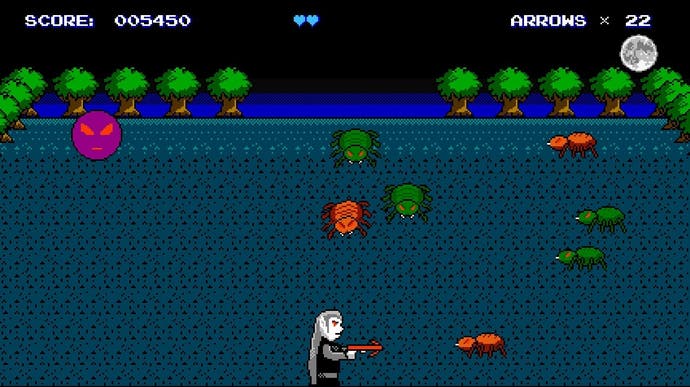 Shadow Archery is a new game launching on Wii U. Yes, Wii U. Yes, really.
The game itself is a retro arcade shooter (and no, before someone else says it first, not all Wii U games looked like that). It's the sequel to an earlier release, Shadow Archer, from the same Nintendo fan developer Ultra Dolphin Rev (thanks, Nintendo Life).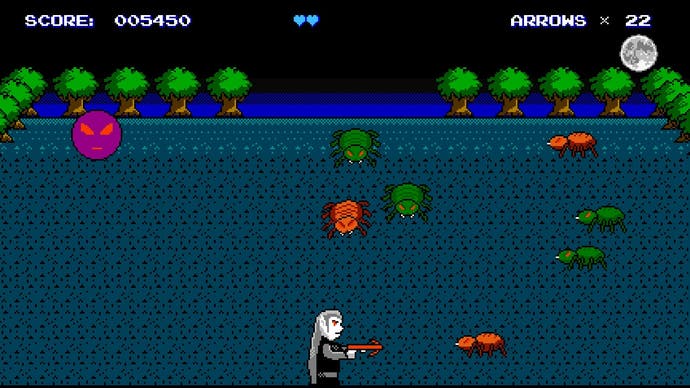 You play an elven Legolas lookalike who must shoot spiders with a crossbow. You can play it on the Wii U's GamePad or you can connect up a Wii Remotes and play it like a light gun game.
What do you mean you don't still have your Wii U hooked up to your TV? If you needed convincing to dust it off, Shadow Archery will launch for free - for the game's first week. Following that, it'll cost $1/€1 (UK price to be confirmed).
If you live in North America, Shadow Archery lands on the Wii U eShop this week, with a launch to follow soon in the UK and rest of Europe.