Theme Hospital spiritual successor Two Point Hospital announced
Heal turn.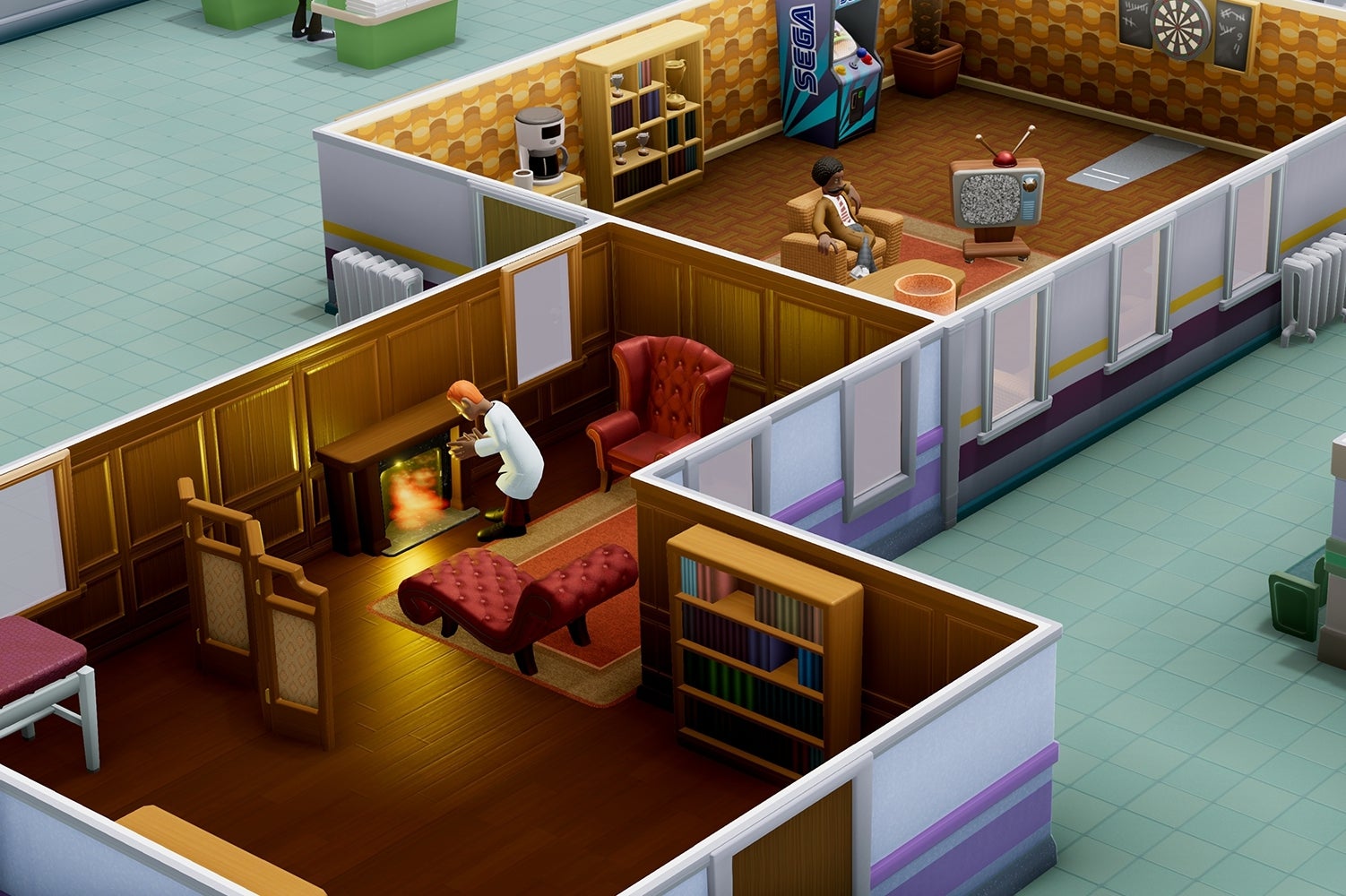 There's a new comedy take on hospital management in the works - and no, it doesn't star Jeremy Hunt.
Two Point Hospital is very much a spiritual successor to Bullfrog's beloved 1997 classic Theme Hospital. There are cartoony wide-jawed characters, comedic ailments and, hopefully, an annoying voice over the PA system.
Remember Bloaty-Head Syndrome? Two Point Hospital has Light-Headedness, where your head is replaced by a lightbulb:
It's not the only hospital-themed sim in the works. Back in November, indie studio Oxymoron Games announced Project Hospital, its own straight-faced take on the genre.
Two Point Hospital, however, has two key developers of the original Theme Hospital onboard. It is the first game from new UK indie team Two Point Studios - which was founded by Theme Hospital architects Mark Webley and Gary Carr.
Sega, meanwhile, has picked up publishing duties.
The first in-game images below show off some very familiar, if very much updated, designs. The angles of the reception desk, the couch in the psychiatrists' office, even the radiators in the corridors. Oh, and Egyptian Mummies - we're guessing they are another ailment.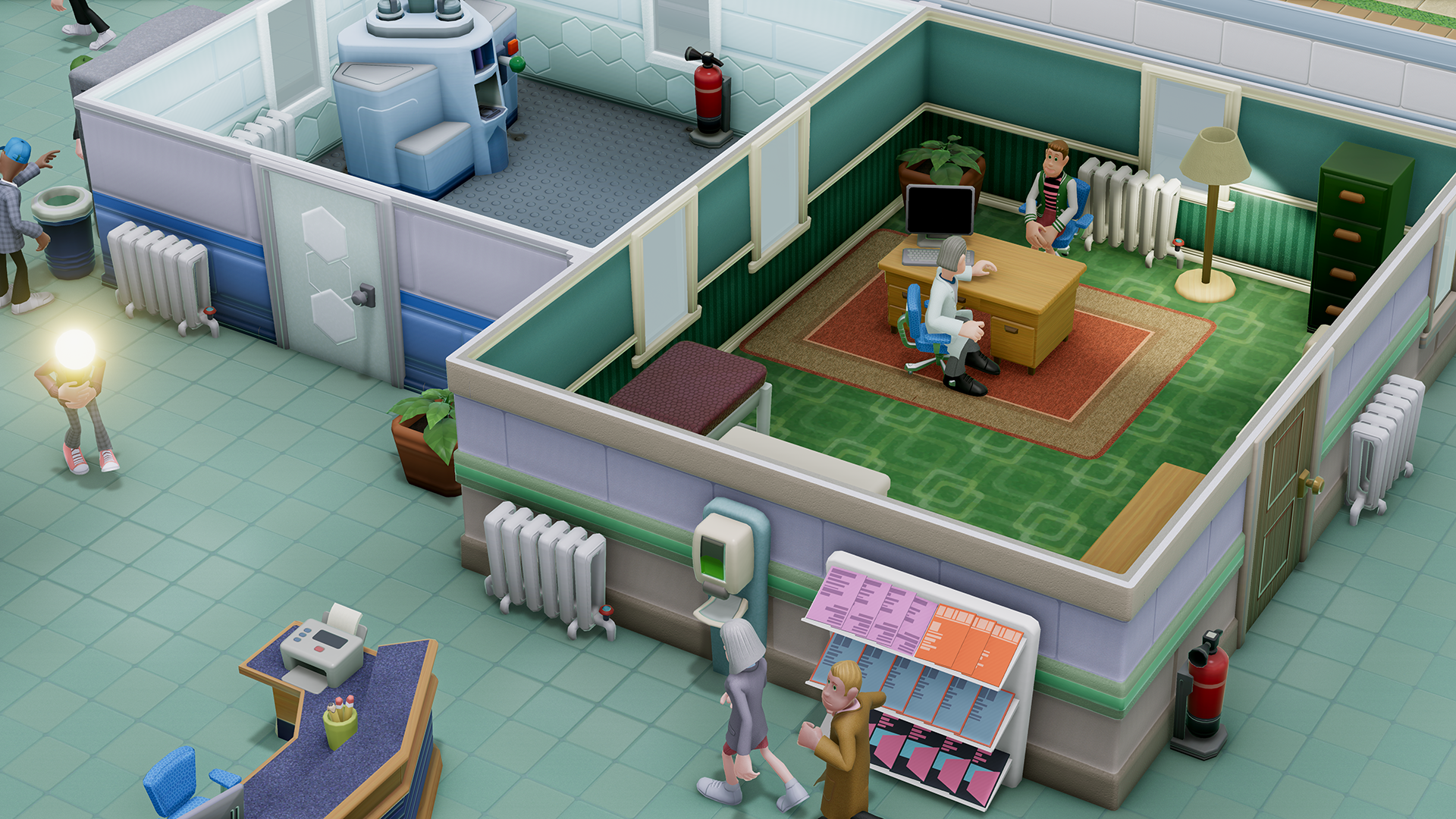 Two Point Hospital is headed to Steam in late 2018. Sign up for more information at TwoPointHospital.com and you'll also get some in-game items.