The Witcher unveils augmented-reality free-to-play mobile spin-off Monster Slayer
Hey Ciri!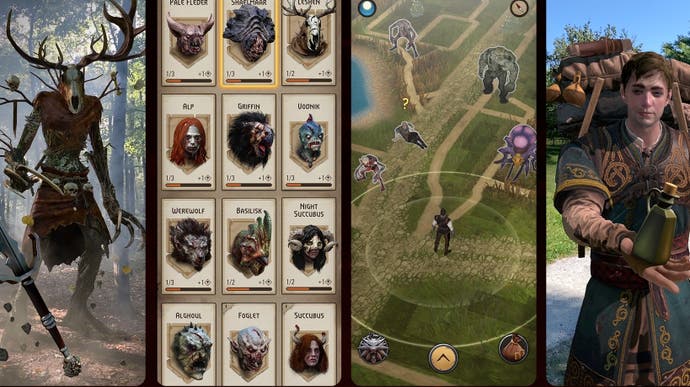 CD Projekt is bringing the Witcher-y world of Geralt and friends to iOS and Android, and it's arriving in the form of an augmented-reality, free-to-play "location-based RPG".
The Witcher: Monster Slayer, as the game will be known, unfolds long before the events of existing Witcher games, in a land where monsters still roam freely. It's into this untamed version of the Continent that players are thrust, through the bedazzling technological magic of pointing their screen at things, in the role of a fledgling Witcher.
By roaming around the real world, transformed into "the dark fantasy realm of The Witcher" via augmented reality, players are tasked with tracking, studying, and ultimately fighting creatures "both new and familiar" in a bid to become an elite monster hunter.
Real-world time of day and weather will impact battles, which play out in first-person with monster superimposed onto players' surroundings, and developer Spokko explains that budding Witchers will be required to "brew powerful potions and oils, craft bombs and monster bait, and upgrade their character before putting these beasts to the sword and signs".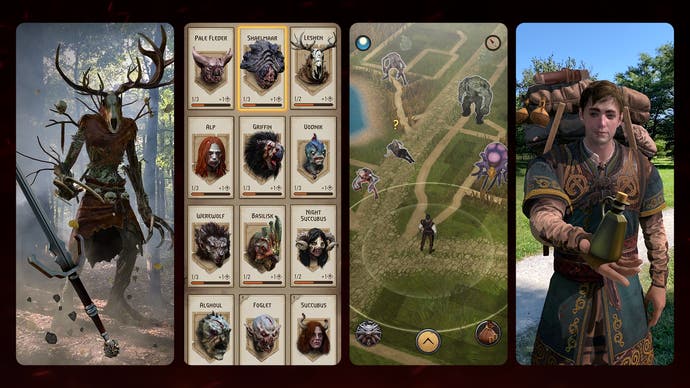 Spokko also says to expect "rich, story-driven quests" that draw on previous games in the Witcher series and come together to form "full-fledged adventures". The live-action announcement trailer features a look at almost none of the above, but you do get a brisk peek at a Leshen, and there's some fairly dinky screenshots just up a bit.
The Witcher: Monster Slayer will be available on iOS and Android devices, and CD Projekt says launch dates will be revealed later this year.