The trailer for the Destroy All Humans! remake is certainly something
Rammstein in my veins.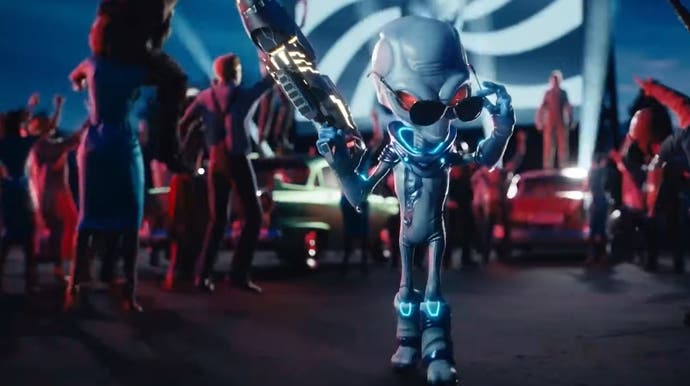 THQ Nordic has officially unveiled the Destroy All Humans! remake that leaked last week with a trailer that's part blast from the past, part Rammstein music video.
The trailer, below, which IGN has the exclusive on, shows the aliens hypnotise those silly humans through the power of industrial metal.
There's no gameplay footage here, but at least we know this: Destroy All Humans! is due out for PC, PlayStation 4 and Xbox One at some point in 2020, and the remake is developed by Black Forest Games, the German studio behind Giana Sisters (the Rammstein thing makes a lot of sense now). According to retailer listings, the remake includes "the restored, much-rumoured, never before seen: Lost Mission of Area 42".
There's no mention of a Nintendo Switch version in the video. Perhaps that'll have to wait for a Nintendo Direct.
Anyway, inspired by the Destroy All Humans! trailer, here's a Rammstein music video to enjoy.