Destroy All Humans revival lands in July
According to saucers.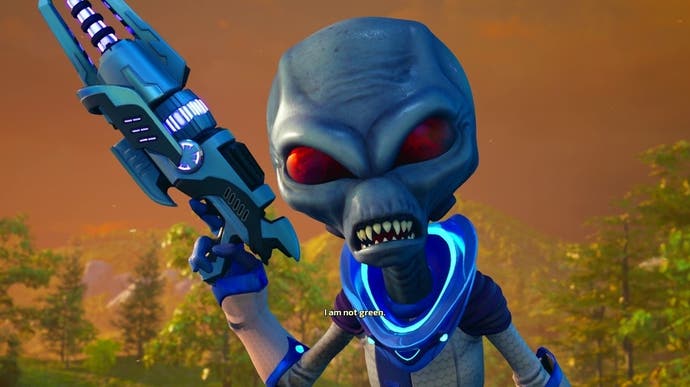 THQ Nordic's new remake of Destroy All Humans will touch down on 28th July.
This shinier version of the 2005 original has been put together by German studio Black Forest Games, for launch on PC, PlayStation 4 and Xbox One.
I got to play a bit at E3 last year and it's a solid mix of the old (including the original voice acting and level layout) with more modern visuals.
For those who liked the series in its heyday, it's still the same fun human zap 'em-up with silly humour. For those new to the series, well, this trailer sets the tone pretty well: