The Stanley Parable is coming to consoles next year with new bits
And Stanley was happy.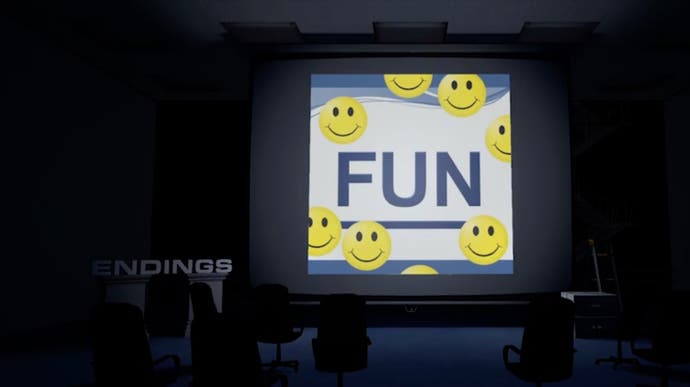 The Stanley Parable, AKA everybody's favourite first-person comedy adventure/rumination on free will that also had that really good bit with a squiggly line, is coming to consoles for the first time next year, with added stuff.
As unveiled at this year's Game Awards, The Stanley Parable: Ultra Deluxe Edition (as the expanded version will be known) sees Stanley and his omnipotent narrator pal return, and shakes up the original Stanley Parable - or rather the 2013 commercial remake of the free original 2011 Stanley Parable - with "more content, more endings, more whimsical adventures".
The Stanley Parable: Ultra Deluxe Edition is a joint project by Galactic Cafe and Crows Crows Crows, the studios founded by Stanley Parable duo Davey Wreden and William Pugh, and sees the return of Kevan Brighting as the Narrator. It'll be heading to consoles and PC sometime next year. Precisely which consoles it's heading to, however, will remain a mystery for now.