The original Xbox prototype is alive and kicking
Absolute unit.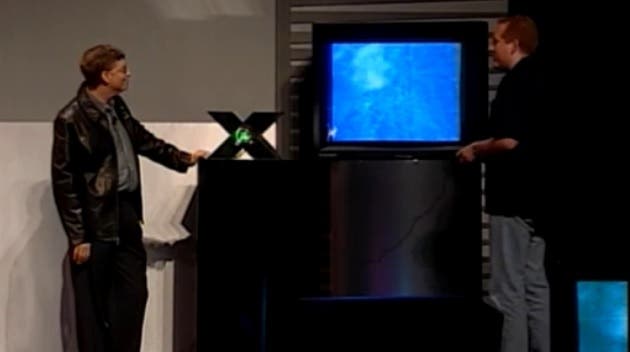 When Microsoft took to the Game Developers Conference in 2000 to drum up interest in the original Xbox, it used a prototype console that was, basically, a giant X.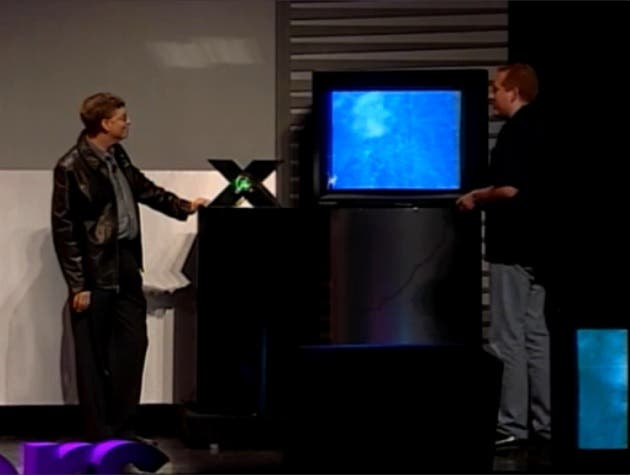 This prototype was used for the hardware reveal at GDC by ex-Microsoft boss Bill Gates and head of the Xbox project Seamus Blackley. Microsoft took this unit to trade shows and events such as GDC to help give developers an idea of what they've be working with and present demonstrations to press, despite it not offering the power the retail unit would.
According to Dean Takahashi's book Opening the Xbox, each prototype unit cost $18,000 to manufacture because they were milled out of a solid block of aluminium. In a recent tweet, Seamus Blackley, one of the key players in Microsoft's Xbox, said the prototype was a working unit.
This was the showcase unit to show partners and press. It worked.

[There were actually several, and they travelled the world. I lugged these damn things over every continent literally.]

— Seamus Blackley (@SeamusBlackley) June 30, 2018
Of course, when the original Xbox launched later in November 2001, its design had come on a long way from this prototype. But the prototype has lived long in the memory because of how ridiculous it looks.
We weren't sure what happened to the prototype until Microsoft games marketing chief Aaron Greenberg tweeted a video of the unit in November 2016.
And now, the Xbox prototype has resurfaced at the Microsoft Visitor Center in Redmond, Washington. Xbox social marketing manager Graeme Boyd tweeted an image of the prototype housed in a glass case.
The original Xbox prototype from Bill Gates's GDC 2000 keynote is on display at the new Microsoft Visitor Centre.

Absolute unit. Love it. pic.twitter.com/KMxOPNmTTJ

— Graeme Boyd (@AceyBongos) June 30, 2018
So, here's to the original, outrageous, impractical but memorable original Xbox prototype. They don't make them like they used to!