The Nintendo 3DS Hatsune Miku game launches in May
TIL what Nendoroid means.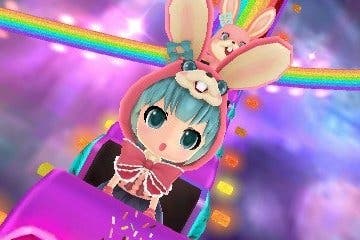 The Nintendo 3DS Hatsune Miku game launches on 29th May 2015 in Europe in shops and as a download via the eShop, Sega has announced.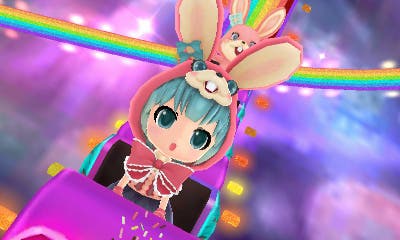 It's the first game based on the phenomenally popular virtual idol Hatsune Miku to release on 3DS in the west.
Hatsune Miku: Project Mirai DX is a 3D rhythm game that stars Hatsune Miku in Nendoroid (large head and smaller body for extra cute factor) as well as 48 full-length songs. Modes include Touch and Button.
The game includes a raft of customisation options that let you swap out vocals in certain songs as well as add scrolling commentary, create dance routines and even compose your own songs.
Hatsune Miku is described as a "futuristic voice synthesizer software", developed by the wonderfully-named Crypton Future Media, and fronted by a 16-year-old girl with long turquoise pigtails. The music software launched in 2007 and now it's massive in Japan, with 100,000 user-released songs. Miku actually plays sold-out 3D concerts and appears in TV ads for the likes of Toyota and Google.
Oh look, there's Miku playing David Letterman.