The next game by That Dragon, Cancer's dev is not what you'd expect
Comedic VR mystery Untethered now on Google Daydream.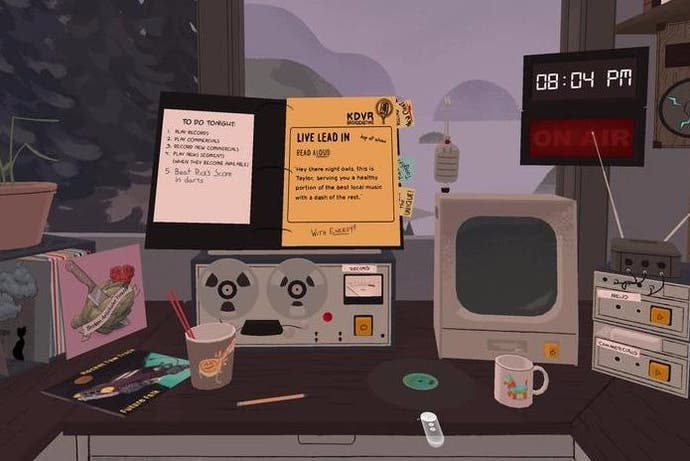 That Dragon, Cancer developer Numinous Games just released a strange, comical VR mystery game for Google Daydream.
Called Untethered, this episodic series is a peculiar love letter to radio dramas. The first episode places players in the role of a radio show DJ unearthing some peculiar phenomenon from the isolated comfort of their rural Oregon recording booth.
Players will be asked to speak to call-in listeners and record commercials by actually talking into their real microphone. Neat!
Subsequent episodes will have players assuming different roles, with each chapter being set around the same timeframe but portrayed from a different perspective.
Untethered has some star power behind it too with musical comedy duo Future Folk and singer/songwriter Jill Sobule providing exclusive tunes to be discovered in its first episode.