The much-loved Factorio finally has a 1.0 release date
End of line.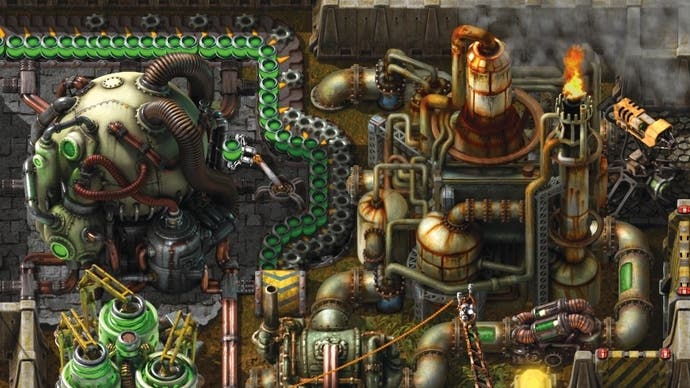 The much-loved Factorio finally has a 1.0 release date: 25th September 2020.
The date was revealed in a post by Prague-based studio Wube Software, which said development on the game "is taking way too long".
Factorio, an engineer simulator about building and creating automated factories to produce items in a 2D world, launched on Steam as an early access title in February 2016 and quickly met with a very positive reception. But development began back in 2012. It'll hit 1.0 eight years later.
"The approach 'It is done when it is done' was serving us well to deliver a high quality product, but if we continued this way, we would be doing it basically forever," the developers said.
"A lot of us don't have any problem working on Factorio for some more time, but the main problem is that we would like to introduce new features and content instead of just polishing parts that are already present in the game. We also considered that the game is quite polished now, and if we just pushed the button to release 1.0, it wouldn't be a catastrophe. From our perspective, a lot of things wouldn't be finished, but from the perspective of a new player, the things we are working on now are mainly nitpicks."
The release of version 1.0 does not mean development on the game will end, the developers stressed. "Once the 1.0 happens, we can have some rest and after that, we can finally focus on the content and features again."