The Legend of Korra release date set for October
Pro-Bending mode detailed.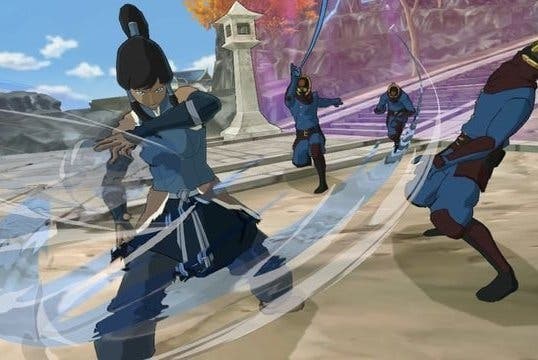 Bayonetta and Vanquish developer Platinum Games is releasing its The Legend of Korra title on 21st October on PS3, PS4 and Steam, and 22nd October on Xbox One and Xbox 360.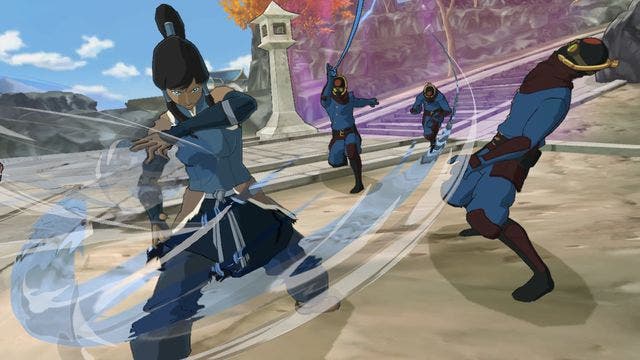 Since the 21st is on a Tuesday, it's likely it will arrive in Europe the following day on PSN. [UPDATE: Activision has since confirmed to Eurogamer that the PSN version is indeed coming out on 22nd October in Europe.]
Producer Robert Conkey made the reveal in an interview with IGN, where he also went into detail about the game's Pro-Bending mode, which gets unlocked after completeing the game's campaign.
For the uninitiated, Pro-Bending is a sport within the Airbending universe in which teams of three compete to dominate space on a court. The idea is to push the enemy team back, but the further you stand away the more powerful your attacks will be. Furthermore, you can counter enemy attacks and send them hurtling with even more force back towards their original caster. Of course, the counters can also be countered, so you may end up batting the attack back and forth until someone gets a face full of water.
Matches are based on a best out of three principle, but you can win an entire match if you knock the other team off the court. As such, if the score is 2-0 you can still come out on top with a well-played annihilation.
Unfortunately, The Legend of Korra is an entirely single-player game, which sounds like a missed opportunity with Pro-Bending being a team-based competitive sport.