The latest Final Fantasy 15 trailer has loads of cutscenes
Don't skip.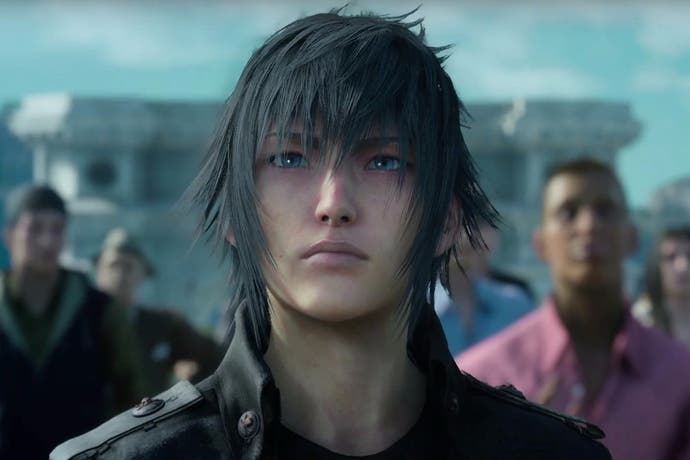 Square Enix has released a new Final Fantasy 15 video to coincide with the ongoing Tokyo Game Show, and it has over four minutes of cutscene.
The game's set-up is this: Crown Prince Noctis and his friends escape after their homeland is invaded. They journey through the land of Eos, laughing, arguing, riding chocobos, as you do. Noctis and his J-Pop bros eventually take up arms against the Niflheim empire and fight back.
The video, below, shows off loads of additional characters you encounter in the opening chapters of the game, including the sinister, purple-haired stranger Ardyn Izunia (the video is in Japanese, so don't forget to turn on subtitles). If you've watched the CGI movie watched Kingsglaive, you'll be familiar with a lot of these characters and what's happened prior to the beginning of the game.
Final Fantasy 15 was recently delayed to 29th November 2016. Only a few months to go.