The Great Ace Attorney Chronicles finally confirmed for the west
Good point.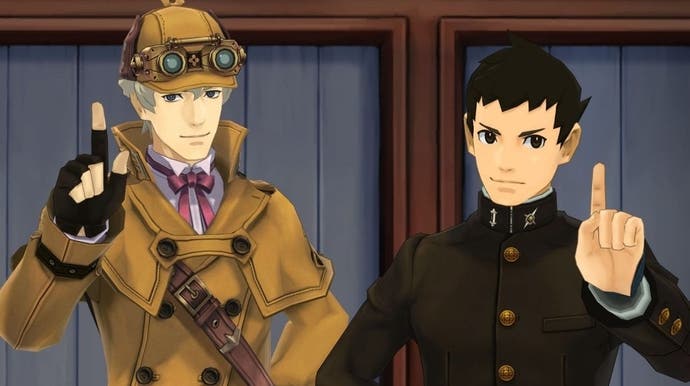 Capcom has finally confirmed The Great Ace Attorney Chronicles is coming to the west.
It's due out 27th July on Nintendo Switch, PlayStation 4 and PC via Steam.
The video below features an introduction and closing statements from Shu Takumi, the director and scenario writer of the first three Ace Attorney games as well as both The Great Ace Attorney games. There's gameplay footage in there, too:
This collection had popped up on the Taiwan Digital Game Rating Committee back in February, indicating a release was near.
The existence of The Great Ace Attorney Chronicles was leaked as part of the significant Capcom data breach of November 2020. It contains Nintendo 3DS games The Great Ace Attorney (2015) and The Great Ace Attorney 2 (2017), which were only released in Japan.
The Great Ace Attorney games are a spin-off series set in the late 1800s (Japan's Meiji Period and Britain's Victorian era). It stars Ryūnosuke Naruhodō, an English student at Teito Yūmei University and an ancestor of primary Ace Attorney series protagonist Phoenix Wright. Ryūnosuke travels to England and meets up with Sherlock Holmes.