The E3 Bulletin: Friday
Spencer Prime! Turtle racing! The end!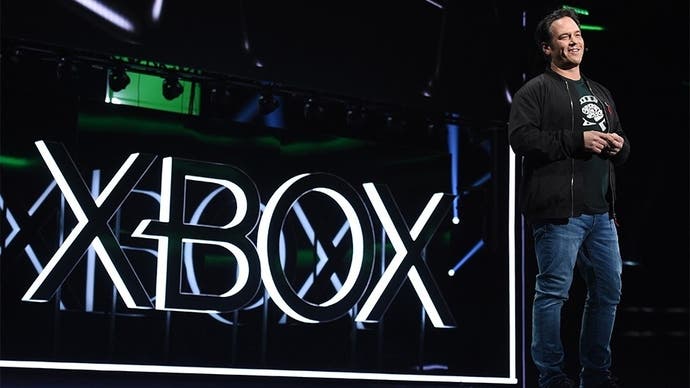 This is the final E3 bulletin of 2019. Previous entries: Monday | Tuesday | Wednesday | Thursday
Well, that was E3 2019. What have we learned? Top of the list: not having a Sony conference didn't make all that much difference. It is possible to predict 75 per cent of what would have been shown with 100 per cent certainty, and not mourn its loss: The Last of Us 2 is not going to be any more desirable, Death Stranding is not going to be any more comprehensible, its supporters all came out to stan for it regardless, and it will have saved a six-figure sum which it can put towards Kojima's tab at Forbidden Planet.
The main victims of its absence are VR gaming - as a concept, pretty much - and Call of Duty, it being most remarkable that the latter is literally written on the side of the LACC but almost nobody has bothered to talk about it. Everybody else has done fine: we've got some brand new games to look forward to, new reasons to look forward to those that we already knew about, and just about everything is coming out in the next 11 months. That's good news all round, although on the final day there was a noticeable lack of attendees all round, which might be causing the ESA concern.
Today is the emptiest I've ever seen e3 in 21 years of attendance. Just heard a security employee say "wow, it's dead, right?" also supported by anecdotal evidence of lots of long-time attendees coming for only one day, or similar. pic.twitter.com/3VOlOsOf2Y

— brandon sheffield (@necrosofty) June 13, 2019
Counter-point: having some Sony folks present could have slowed the inexorable advance of Phil Spencer, who has been left to roam the conference unchecked. Having previously launched the world's most powerful console, promised to beat it with the next one, follow that with yet another, announced an omnipresent console-enhancing cloud service and ended his GI interview by saying that he fears nothing, he's starting to approach the tipping point between hero and supervillain. Meanwhile the Epic Games store silently fills the showfloor like radon gas, with Dontnod the latest to sign on as an exclusive.
The logical and inescapable conclusion is that the soul of the games industry is going to be decided in a fight between two unstoppable behemoths, the Epic Games store and Phil Spencer, both locked in city-destroying combat like Pacific Rim fighters while the rest of us scurry ant-like around their feet, desperate to avoid either being crushed or signed to a medium-term exclusivity agreement. We must make the most of our time together while we can.
Final Fantasy 7 is replacing Cloud Strife's voice actor, but probably not with Troy Baker because even the games industry has realised that he is in too many games. Borderlands 3 sure is more Borderlands, yup. Psychonauts 2 is like if Pixar did Inception, which meets our expectations nicely.
You will be able to play Fallout Shelter on your Tesla dashboard, along with a kart racer you can control using the actual car controls, which anybody who has got behind the wheel after a heavy GTA session could tell you is an overpoweringly bad idea. 3DS is still a thing, says Bowser, which is an attribution we still find amusing. Sega says Yakuza is multiformat now, and Digital Foundry reckons Switcher 3 looks like it'll run OK.
In Oh God No news, Square said it's considering its own subscription service. Overlooking the fact that signing up to all currently announced and available subscription services would cost as much as throwing your Switch into the ocean monthly, this is an ambitious suggestion from the company that loses its own codebase on the reg and spent five years on a remake that ended up being multiple different games, although we are assured the process of creating the next one will be "more efficient". The question of how it could possibly be less efficient was immediately answered by the news that Shenmue 3 will only complete 40 per cent of Ryo's story, so you might as well go ahead and start that Shenmue 4 petition now. There will be turtle racing to occupy us in the meantime.
Konami realised it hadn't done anything to make core gamers hate it and has quickly stepped up by renaming PES to eFootball PES, which manages the impressive achievement of being the stupidest name of the show even judged against the mid section of Square's conference. Gears of War Tactics still exists, and Mr Resetti has been fired. You can now play Fallout 76 for free along with this year's other free games Roller Champions and Too Human, the game previously presumed to be lost forever. Truly, E3 is where dreams come true.
That's it for E3 2019. Thanks for reading!