TGC: Journey Collector's Edition not coming out in Europe
"It would be very hard to not lose buckets of money."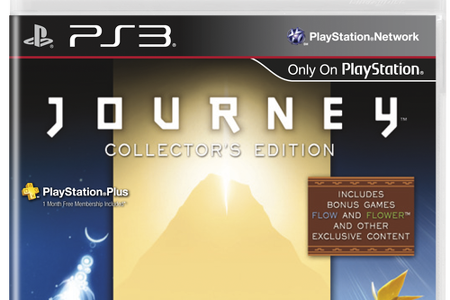 The Journey Collector's Edition isn't coming out in Europe, according to thatgamecompany.
At least, that's what TGC tweeted overnight. Sony Computer Entertainment Europe told Eurogamer it's sticking to the official line "release information for other territories will be announced soon".
Why won't it release on these shores? TGC suggested having to translate the eye-catching package into multiple languages would make it unlikely to turn a profit.
"There are a lot of localisation costs in Europe, so it would be very hard to not lose buckets of money," it said (this may relate to the bonus content included in the Collector's Edition. More on that below).
"We wish Europeans could get it, but there's nothing we can do," TGC added. "The best thing for you to do is bug @PlayStationEU."
It recommended disappointed European fans import the game from either the US or Asia. Remember, PS3 games are region free.
It also promised to explore the possibility of making the extra content provided by the Collector's Edition available to download from the PlayStation Network.
The Journey Collection is TGC's first disc-based release. It includes Flow, Flower and, of course, Journey, as well as loads of bonus content.