Terraria to surface on XBLA and PSN next month
UPDATE: Four-player split-screen can be played online for up to eight players total.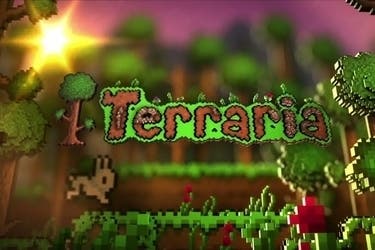 Update: 505 Games has confirmed to Eurogamer that you'll be able to play Terraria's four-player split-screen online, thus making it possible to have an eight-player game going across two TVs.
Original story: The console port of 2D Minecraft-esque survival RPG Terraria is due out next month on XBLA and PSN, publisher 505 Games revealed on its Youtube channel along with a new trailer.
While Terraria's creator Andrew Spinks is busy sprucing up the PC version, developer Engine Software is handling the console port and adding loads of new content to it including: four-player split-screen, eight-player online, a world map, a new tutorial, new armor, weapons, pets, enemies, and even a new final boss.
Terraria was quite the hit on PC where it was played by 1.6 million people since it launched in May 2011.
Check out the console version in action in the trailer below.