Tearaway director's RPG Knights and Bikes cycling to PS4
UPDATE: Earthbound-inspired adventure reaches its Kickstarter goal.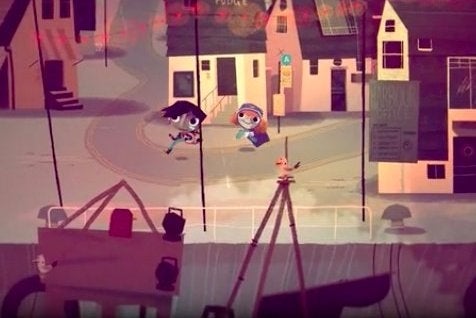 UPDATE 29/02/2016 8pm: Knight and Bikes has reached its $142,577 Kickstarter goal.
Its current tally is at $148,016 with three days left before its 3rd March deadline.
"You've all made us feel so incredibly loved and filled us with energy and inspiration for the project," the developer beamed in a Kickstarter update.
ORIGINAL STORY 12/02/2016 2.20am: Knights and Bikes - the nostalgia-tinged RPG by former Media Molecule (Tearaway, LittleBigPlanet) developers - is coming to PS4, developer Foam Sword has announced.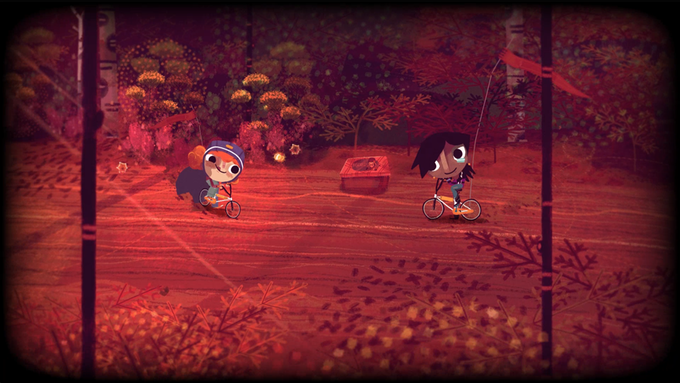 Currently doing the rounds on Kickstarter, Knights and Bikes is a co-op RPG about a couple of kids - and their pet goose - trying to save their small island town from financial ruin. Equipped with frisbees, bicycles, power gloves and more, the pair must use their twee arsenal and wide-eyed ingenuity to rescue adults, collect treasure, and explore the island.
Knights and Bikes is the brainchild of Rex Crowle, the creative lead on both Tearaway editions, and Moo Yu, a gameplay programmer who worked on both LittleBigPlanet and Ratchet & Clank: Tools or Destruction. Audio contractors like "Audio Daredevil" Kenny Young (Tearaway, LittleBigPlanet) and composer Daniel Pemberton (Steve Jobs, LittleBigPlanet) will be involved as well.
Foam Sword described Knights and Bikes as being inspired by Earthbound, Secret of Mana, and The Goonies. "We would like to take these, along with of our favourite childhood memories, and channel it all through our years of experience making games," the small studio stated.
It certainly has a winning premise at any rate. Set in 1987 on the island of Penfurzy, where Arthurian legend meets modern tourist attraction, it exists on the brink of the old world and the new, of fact and fiction. When the island's most prized relic is debunked as a fake, tourism has plummeted and threatens to bring the small town into economic despair. Furthermore, player characters Nessa and Demelza may have kinda sorta released an otherworldly spirit that's taken possession of many folks and animals alike.
"Inspired by memories from our youth, we want to create a great adventure about a band of kids for whom imagination knows no limits and friendship is king," Foam Sword explained. "We remember a time when games were something that you would play with your mum, dad, brother, or neighbor and together you could join forces and defeat the ultimate baddie."
"We wanted to capture the feeling of forming a group, being part of something bigger, but also finding out who you are and where you fit into the world. Of course, a game about friendship wouldn't be complete without the ability to play with friends. We hope that we can give our players an experience that brings them together like so many video games anchored some of our best childhood friendships."
Knights and Bikes is targeting an April 2017 release on PS4, PC, Mac and Linux, though other platforms may be added with time.
So far Foam Sword has raised $82,323 towards its $142,577 goal, which is impressive given that it launched just over a week ago on 2nd February. It has until 3rd March to raise the rest of its proposed budget and you can reserve a digital copy of the game for £12.