System Shock 2, Riddick and Banished free when spending in GOG Big Fall Sale
SpaceChem 70 pence! SimCity 2000 and Sensible World of Soccer £1.50!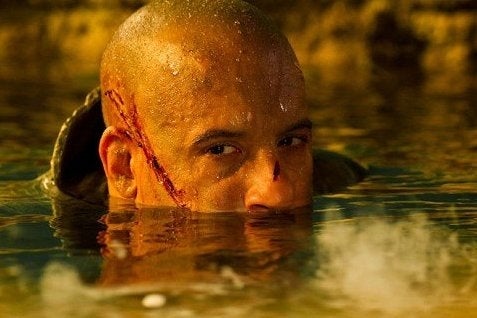 The GOG Big Fall Sale - autumn sale - has begun, and again offers free games at certain spending thresholds. At £3.29 you get the revered System Shock 2; at £9.79 the solid Chronicles of Riddick: Assault on Dark Athena; and at £19.49 Banished (which presumably has had a lot of work done since we looked at it).
The Big Fall Sale runs for 11 days until 15th November and there will be rotating deals every 12 hours, and daily deals every 24.
The Witcher 3 is down 30 per cent to £35, although with GOG being owned by CD Projekt couldn't the price be pushed - albeit temporarily - a bit lower? Excite us!
Of the newer games there's Pillars of Eternity half-price at £17.49, Age of Wonders is three-quarters-off at £6.79, and Massive Chalice is 65 per cent off at £5.29. We rather liked Massive Chalice.
Of the older games, SpaceChem is only £0.69, SimCity 2000 is £1.50, and Sensible World of Soccer '96/'97 is £1.50. Sir, You Are Being Hunted is 85 per cent off at £2.99.
There are discounts to the Elder Scrolls Classic and Fallout Originals bundles, the former including beloved Morrowind.
We'll try and keep an eye on the deals over the next two weeks. Happy shopping.