Swery's game about people turning into cats gets a trailer
The good life indeed.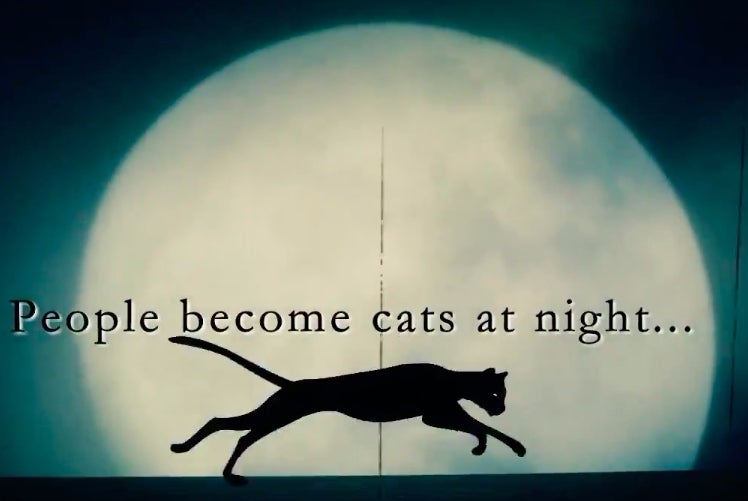 Last week Deadly Premonition and D4 director Hidetaka "Swery" Suehiro announced his next game about an English town in which its denizens transform into cats at night. It's called The Good Life and now it's received its first trailer.
Described as a "daily life RPG", The Good Life follows the exploits of a New York photographer named Naomi, who arrives in the quaint town of Rainy Woods only to discover the body of a murdered woman. Naomi quickly discovers the whole feline transformation gimmick and she too realises that she can turn into a cat at night. In these nocturnal hours you'll be more agile and able to infiltrate spaces that are otherwise inaccessible in human form. Swery said The Good Life "will inherit the spirit of Deadly Premonition", and this trailer offers a bit more on what he means. Both games involve an outsider arriving in an unusual small town, both are whodunnit murder mysteries, and both seem to be a bizarre mix of nihilistic noir crossed with uplifting, adorable comedy. Even the town of Rainy Woods is named after Deadly Premonition's working title. Aces!
Here's a bit of fun trivia for you: The Good Life's Rainy Woods is actually based on Hitchin. Our Martin Robinson interviewed Swery there back in 2013 and the eccentric game director seemed smitten by the town.
The Good Life is the debut title at Swery's new studio White Owls, and a crowdfunded endeavour, launching on Fig 2nd September. But it isn't the only game White Owls is working on. Back in April, Bertie reported that another of the games Swery's studio is working on will be "perverted, violent and crazy".