Surprise! inXile just released The Bard's Tale: Remastered and Resnarkled
UPDATE: European dates confirmed.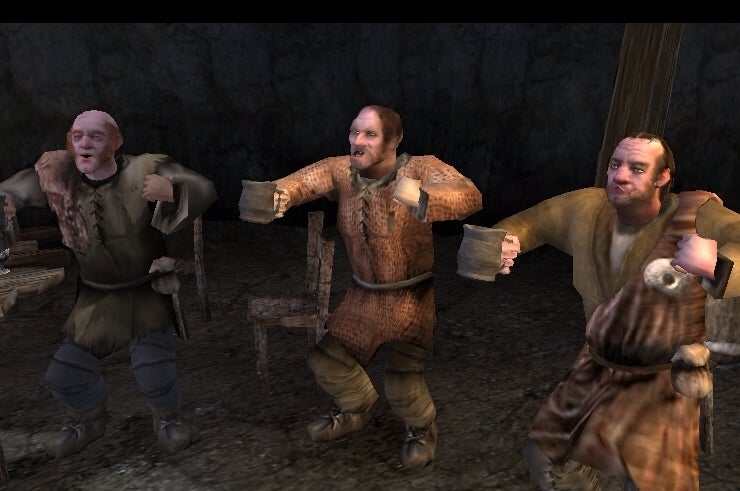 UPDATE 5PM: Sony via InXile has confirmed to us the European launch dates for The Bard's Tale: Remastered, which are 21st August on Vita and 22nd August on PS4.
ORIGINAL STORY 12PM: The Bard's Tale: Remastered and Resnarkled has just been released by developer inXile Entertainment.
Writing on The Bard's Tale official Facebook page, the developer revealed it has released a remastered version of the game for PlayStation 4 and PS Vita.
"inXile Entertainment is proud to announce that a remastered version of its first title, the action RPG "The Bard's Tale", is now out on PS4 and PS Vita," the developer wrote on Facebook.
"Featuring doubled resolution for all textures, the game also runs at 4k 60fps. Sharing only a name with the original series, this "Bard's Tale" is instead a comedic send-up of the fantasy RPG genre starring Cary Elwes as the Bard and the late, great Tony Jay as the bemused Narrator of the tale. 13 years later, it endures as one of our most popular titles on PC and mobile. Today, we are pleased to return the game to the console realm."
inXile went on to say the game is currently available on the North American PlayStation Store and will be coming to Europe soon.
In The Bard's Tale player's take on the role of the wise-cracking bard, a selfish rogue who only thinks of himself, money or women. Bored with pest control and rubbish quests, the bard goes on a quest for coin and cleavage which includes a multitude of odd characters, a lot of action and several musical/dance numbers. It's all very Monty Python-esque.
The Bard's Tale 4 is also in development by inXile after a Kickstarter campaign to make the game was a success, comfortably reaching its $1.25m goal with the best part of a month to spare.
A date and price has not yet been announced for the game's European release, but is currently $9.99 on the North American PlayStation Store.