Surgeon Simulator is getting a sequel next year
Two Bob.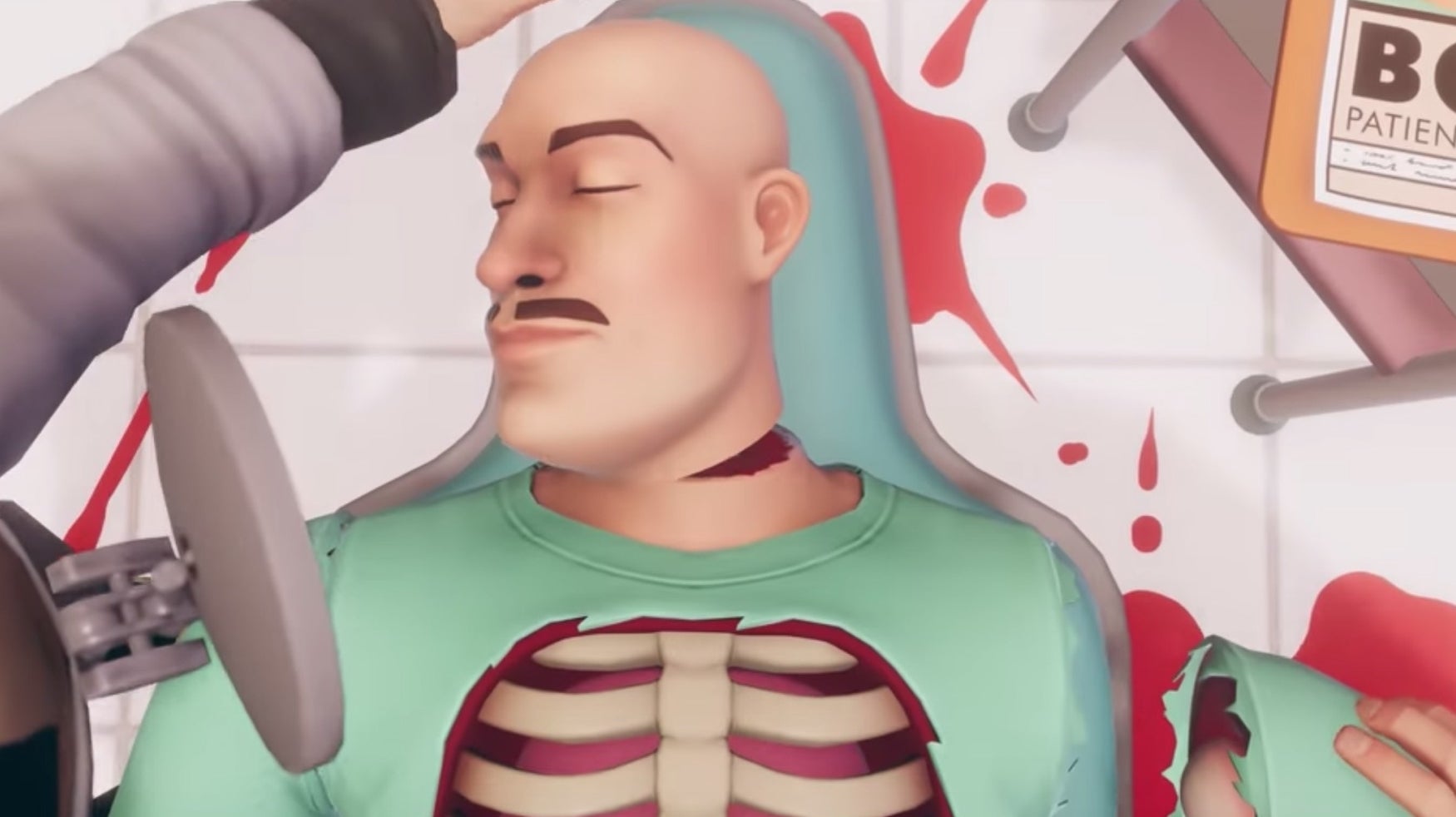 Surgeon Simulator, Bossa Studios' weirdly popular game about cack-handed medical malpractice, is getting a sequel and it's heading to PC next year.
There's not much to go on in the way of hard facts just yet, but Bossa promises to "inject a delirious dose of adrenaline straight into the heart of the original, cranking everything up to a whole new level". Care-free surgical abandon will, as you'd expect, remain the focus, but there are hints of a more involved experience around that core this time around.
Surgeon Simulator 2's reveal trailer ends up at the operating table, but before that there's assorted zaniness as Bob's severed head travels through a distinctly atypical, contraption-laden medical facility, which features the likes of conveyor belts, bowing alleys, and more.
It's not clear whether any of this will actually feature in the finished game, but Bossa says "as the trailer suggests, Surgeon Simulator 2 will be a vastly expanded offering", implying it might. Oh, and it looks like four-play co-op could be on the cards too.
There's no explicit mention of platforms just yet, but the Epic Games logo features at the end of the trailer, and its store is the only place with a product page at present, suggesting we're looking at another Epic exclusive on PC. Bossa says more information will "arrive soon".