Superhot dev teases "secretive" VR plans
Which platforms could they mean?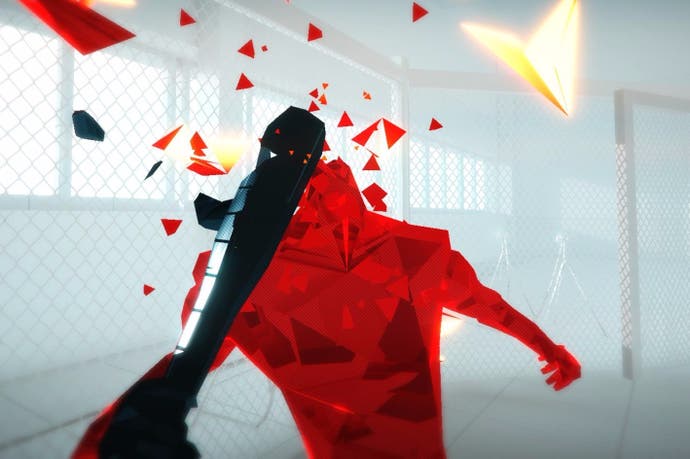 Superhot's developer has teased a VR release for its super hot debut title.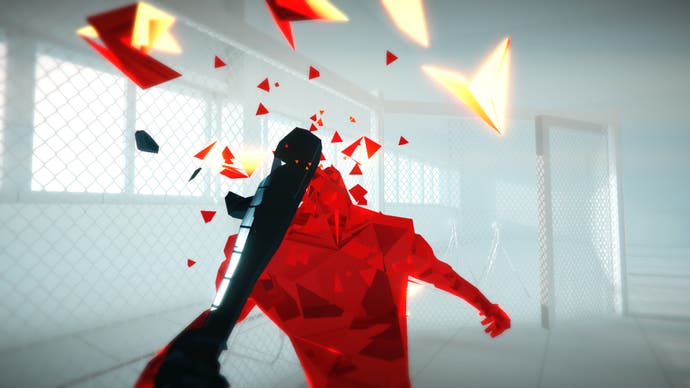 The ingenious first-person puzzle game where time only moves when you do has been receiving rave reviews lately and the developer noted in a Kickstarter update that it has "secretive" plans to bring VR support to the popular title.
"We are constantly working on the Xbox One version of Superhot and doing secretive work on a bunch of grand VR plans. We can't tell you too much but Superhot in VR is going to be fun, oooh so much fun," Superhot Team teased.
The question is what platforms it's courting. Since Superhot is already on PC it seems like Oculus or HTC Vive would be the usual suspects, but perhaps Superhot Team is secretly working with Sony on a PlayStation VR version? Or maybe it's creating a Gear VR mobile port? Gyroscopic aiming could be cool, albeit a little hazardous around the house.
VR won't be the only update in store for Superhot, however. "Expect content updates in the future. And since you're all such wonderful people, we'll keep those content updates free of charge," the developer said to its Kickstarter backers who cumulatively spent a quarter million dollars to fund the team's premiere title.
Our Chris Donlan came away from Superhot suitably impressed, if a little shaken by its cathartic bloodlust. He called it "an extravagant, exuberant, perceptive rumination on obedience and cruelty" in his Superhot review. "This is that rare piece of charmingly curated violence that dares to provoke difficult thoughts."
For more of Superhot in action, here's our Ian Higton playing through its unlockable Endless Mode: