Superb twitch platformer Slime-san is getting a second round of free DLC next week on PC
First DLC coming to Switch soon.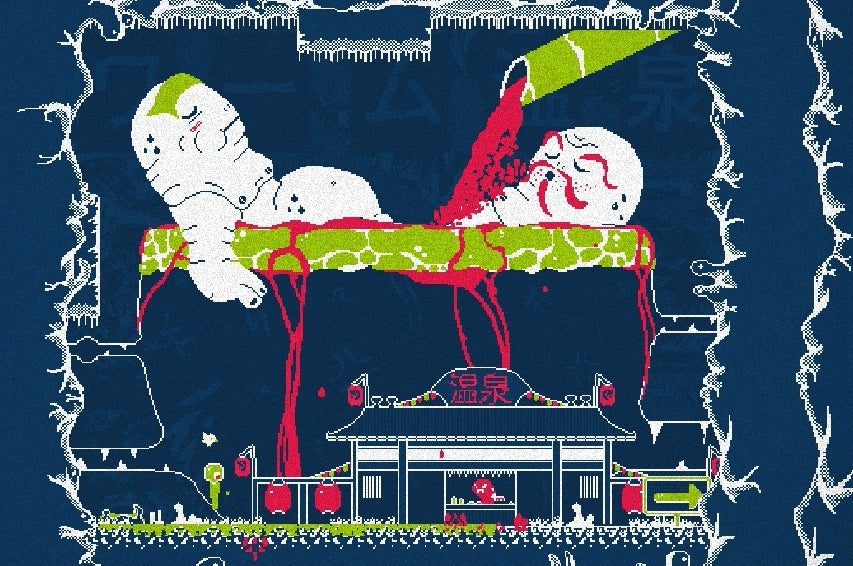 Excellent twitch-based platformer Slime-san is getting a second slab of free DLC on PC next Monday, February 5th, developer Fabraz has announced.
The free new DLC, known as Sheeple's Sequel, follows on from last year's Blackbird's Kraken update, and adds 20 normal and 20 new game plus levels, five remixed levels from the main campaign, and two new play-styles: Shadow and Marble mode.
Here's the Sheeple's Sequel feature list, courtesy of Fabraz, in full:
A totally independent campaign from Slime-san! Are you ready for a robotic adventure?
20 normal and 20 NG+ levels made by the insane Sheeple!
5 remix levels of the main campaign but with a Sheeple twist!
Dozens of new hazards to tackle head-on!
Two new play styles: Shadow and Marble mode!
Another unique boss fight, can you defeat Sheeple's machinations?
A brand new, rather bizarre... Target mode? Rhythm mode?
Another speedrunning mode for DLC levels, compete in leaderboards!
70 [BUGS] to collect and spend in an art gallery!
A new hub world: Sheeple's Headquarters! Don't get too weirded out!
A special setting that allows you to customise the colour palette!
More custom settings like a camera slider to determine zoom levels!
More cutscenes and story elements!
New secret indie stars to discover and talk to!
New music by Meganeko and Mischa Perella!
New art by Del (Miimows)!
Sheeple's Sequel will be free to everyone that owns Slime-san on Steam when it releases next Monday, and also available as a stand-alone offering at the bargain price of $4 USD.
Slime-san, for those not in the know, plays out a little something like Super Meat Boy. However, its superficially familiar twitch-based platform action is hugely enriched by some wonderfully creative stage design, all built around a tricksy "phasing" mechanic, and a selection of core moves - mid-air dash, time-slow, and wall-cling - which give the experience a slightly more methodical, less feverish rhythm.
It also sports a, uh, unique lo-fi aesthetic, and a phenomenal soundtrack.
Fabraz says that Slime-san's first free DLC update, Blackbird's Kraken, will arrive on Switch around mid-February. A release of the main game on PlayStation 4 and Xbox One will follow.