Superb Theme Hospital spiritual successor Two Point Hospital heading to consoles "late 2019"
On Switch, PS4, and Xbox One.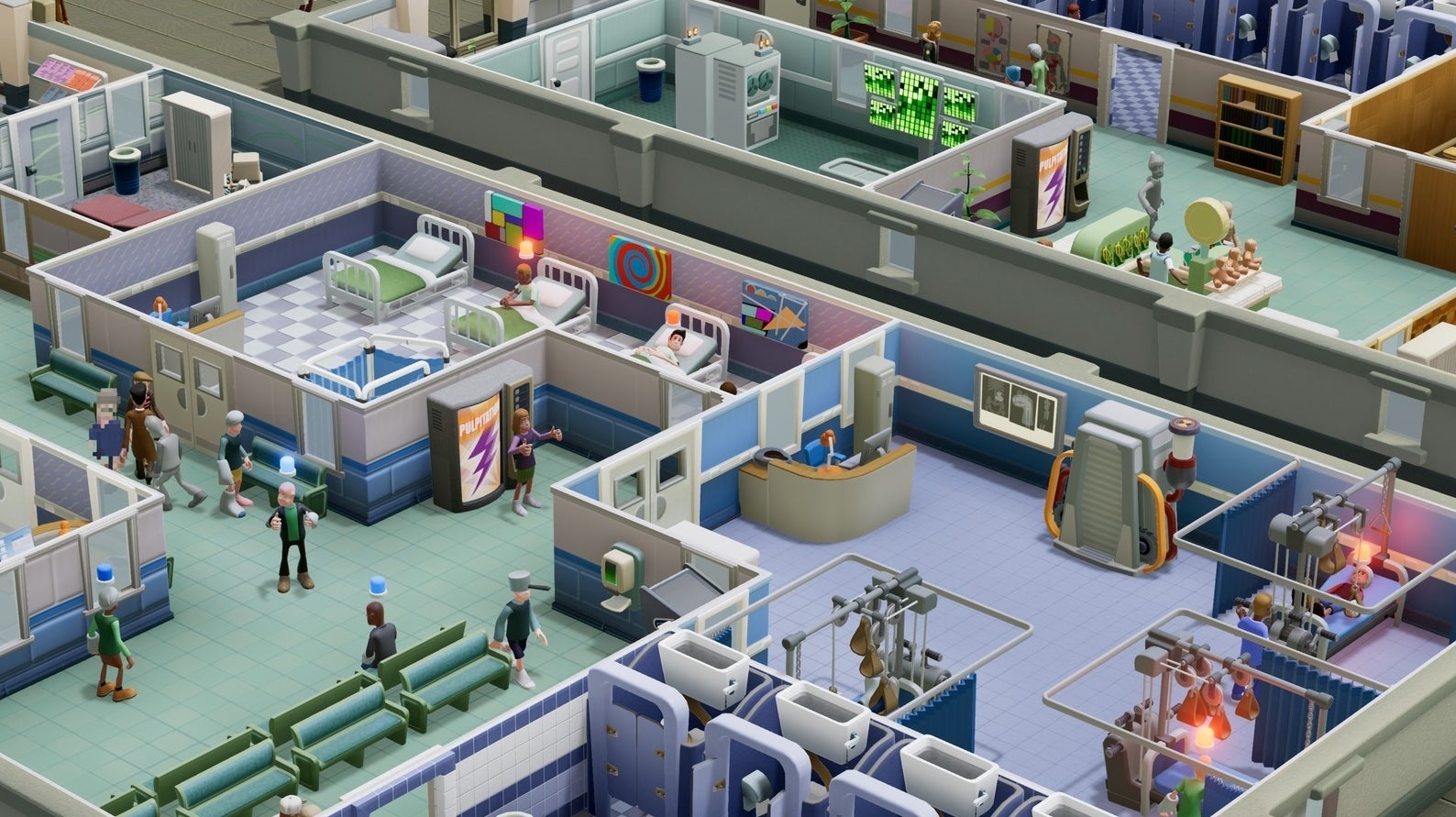 Two Point Hospital, last year's enormously enjoyable spiritual successor to classic management sim Theme Hospital, is heading to consoles later in 2019, with a release prescribed for PlayStation 4, Xbox One, and Switch.
If you're unfamiliar, Two Point Hospital is the work of Two Point Studios - founded by former Lionhead alumni Gary Carr, Mark Webley, and Ben Hymers. Notably, Carr and Webley both previously worked at Bullfrog Productions, the legendary British developer responsible for the likes of Theme Park, Dungeon Keeper, Magic Carpet, and, of course, Theme Hospital.
As you might imagine, given the team's experience, Two Point Hospital is a wonderful reimagining of Bullfrog's beloved medical management sim, deftly balancing strategy, creativity, and humour, as players set about the task of building and managing the staff and facilities required to diagnose and, hopefully treat, an endless parade of patients with increasingly ludicrous diseases.
Eurogamer comrade Johnny Chiodini was impressed enough to call Two Point Hospital "a pitch perfect retread that manages to improve on a classic", in his review of the PC version.
When Two Point Hospital arrives on Xbox One, PlayStation 4, and Switch later this year, it will be "fully rebuilt for console gaming, with controls that brilliantly work for playing on the go or with a controller in hand", according to publisher Sega.
The console version will also include all the content that's been added to the PC version since its launch last August. That includes character customisation, new interior design features, and copy-paste functionality for room layouts. Additionally, it will incorporate Two Point Hospital's Bigfoot and Pebberley Island expansions, adding new hospitals, diseases, and challenges respectively themed around wintry and tropical climes.
There's no specific release date or price for Two Point Hospital's console editions, but Sega notes that physical and digital versions will be available simultaneously when the game launches in "late 2019".